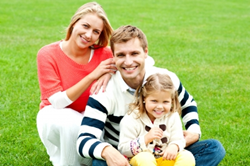 The holdings that we've assembled over the past few years have created a network of more than 200 individual properties that are now featured in the Florida market
New York, NY (PRWEB) July 14, 2014
The growth experienced by some investment companies in the U.S. is now fueled partly by the rise in turnkey property sales. The JWB Real Estate Capital company is now featuring rental properties for turnkey investors through its Florida portfolio at http://jwbrealestatecapital.com/purchase online.
The guided approach that is now designed to improve client relationships has helped the JWB company to create its turnkey platform. Because properties can be expensive to buy and maintain, the rental homes now available feature reduced pricing and come complete with management services.
"The holdings that we've assembled over the past few years have created a network of more than 200 individual properties that are now featured in the Florida market," said one JWB Real Estate Capital source.
The turnkey investment solutions that are provided by JWB can now be learned by utilizing the training videos and guides that are accessible on the website. A completely free content section is now promoted to investors exploring the company pathway to better income growth in the rental industry.
"We've created more than one way to get into the real estate market for investors around the country and our dedication to each client ensures immediate success with property ownership," the source included.
The JWB Real Estate Capital company is now one of the top agencies that are providing streaming video content to investors of all levels on the Internet. A basic video series can be reviewed on the homepage and more complex training is now available through scheduled sessions with company staff.
About JWBRealEstateCapital.com
The JWBRealEstateCapital.com company has maintained its stance in the investment industry by opening up different revenue streams for investors nationwide. The company has provided its platform on the Internet since 2010 and is positioned for continued growth. The JWBRealEstateCapital.com company has been praised by its clients and has been written about in top newspapers and magazines since 2012. New revenues are now being earned for company investment clients.