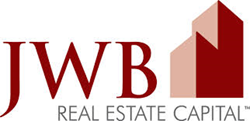 We've included more than one option for investors who cannot use their own cash to purchase an investment property in 2015
Atlanta, GA (PRWEB) January 31, 2015
The financing of a home that will be used as a rental can be one of the roadblocks that an investor experiences during the real estate buying process in the U.S. The JWB company is now offering rental property financing with alternative funds through its new program offered at http://www.jwbrealestatecapital.com/financing-rental-properties-with-an-ira.
The direct financing that is now part of solutions offered by the JWB company is backed through a third-party lending institution. The nested funds inside of a retirement account that is qualified can now be used as the source of cash needed to alternatively fund a rental home purchase through the JWB Group.
"We've included more than one option for investors who cannot use their own cash to purchase an investment property in 2015," said one JWB source.
Through streaming videos and additional company written content, the JWB website is now presenting viable options to national investors who take an interest in the housing market. While investing with a 401K or other account is possible, the use of REIT and other securities are still available to increase the size of an investor portfolio.
"Our internal network of properties that are marketed to investors are sold with a two to three-year lease agreement to immediately build ROI," the source added.
The JWB company posted this month better ways to save cash during a purchase of a home in the New Year. The video made for review at http://www.jwbrealestatecapital.com/how-to-save-money-buying-rental-homes explains the procedures in place to help investors reduce expenses on home purchases.
About JWBRealEstateCapital.com
The JWBRealEstateCapital.com company has improved its national investment program for adults by including brand new houses for sale in 2015. The company now builds homes to include as part of its turnkey strategies. The JWBRealEstateCapital.com company built its website to be friendlier to mobile users and now exploits content meant specifically to share on different devices.