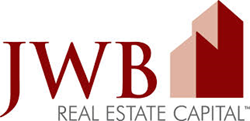 Our company now helps hundreds of investors who live in all states in the U.S. to professionally manage a rental home to earn above average ROI annually
Midland, TX (PRWEB) January 09, 2015
Buying rental homes in order to build a passive income network is one solution that adults have used in the U.S. over the past two decades. The JWB company has now added rental property investment tips inside the guide offered to investment clients free of charge now located on the company homepage at http://www.jwbrealestatecapital.com/how-to-save-money-buying-rental-homes.
The new tips that are available are focused around different ways that are offered to buy investment homes for sale to earn residual income. Unlike buying homes and renovating these for later sale, investors are introduced to IRA investing, 1031 exchanges and other investment solutions in the tips guide.
"Our company now helps hundreds of investors who live in all states in the U.S. to professionally manage a rental home to earn above average ROI annually," said one JWB source.
The published guide that includes the investment property tips for 2015 explains the ways that JWB is now offering to get started in the housing industry. Because investors can have multiple questions about safe investments, a new staff is available by phone to handle all incoming requests from out-of-state clients.
"Our team is accessible through online, phone or in-person meetings to better explain our solutions for building a network of wealth in the investment industry," said the source.
The JWBRealEstateCapital.com web portal has been upgraded to feature additional content. When investors visit the homepage, content guides and streaming video links are available as well as appointment setting web forms at http://www.jwbrealestatecapital.com/schedule-appointment.
About JWB Real Estate Capital
The JWB Real Estate Capital company helps national investors to purchase cash flowing homes for sale in the Florida market. The company owns a network of 300 houses that are used to provide passive income streams to investors daily. The JWB Real Estate Capital company offers access to streaming videos, blog content and investor guides from its homepage to provide new tips to investing clients.