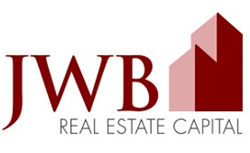 We've put a lot of emphasis on our blog and video content this year to showcase exactly how we're building ROI for investors
Pittsburgh, PA (PRWEB) January 28, 2015
Earning more income as a real estate investor is possible for adults who know how to find the best opportunities each year. The JWB company is now sharing its rental property passive income guide at http://www.jwbrealestatecapital.com/tax-free-fl-real-estate-investments to present new routes of earning income.
Focusing on the growing market in the state of Florida has helped to earn higher income for JWB clients since 2012, according to the guide. The revised routes of earning more passive income for investors that are now in place in 2015 are explained in the new content now shared openly online.
"We've put a lot of emphasis on our blog and video content this year to showcase exactly how we're building ROI for investors," said one JWB rep.
The strategies and passive income ideas that are helping the JWB company to enter new markets are focused around turnkey investing. The dual property types that are offered as packages to investors using the JWB platform include renovated homes with tenant agreements and new construction houses.
"Our company uses our entire rental network to help investors profit from rental homes by incorporating a long-term strategy," said the rep.
The JWBRealEstateCapital.com website can now be used to view streaming videos and content built for mobile devices. A new content portal at http://jwbrealestatecapital.com/m now exists and is access 365 days each year to supply investing content to adults.
About JWB Real Estate Capital
The JWB Real Estate Capital company offers several investment packages in the United States to global investors who want to capitalize on the housing industry in 2015. The company provides its simple solutions to adults through turnkey rentals. The JWB Real Estate Capital website is now setup to promote more content to iPhone and Android phone users who are exploring housing industry purchases.