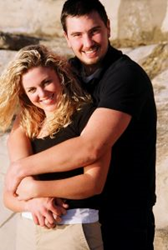 We introduce our investing clients to direct routes to boost retirement income and passive income through our housing industry content now one our homepage
Houston, TX (PRWEB) February 03, 2015
The variety of strategies that are in use in the U.S. to purchase real estate at a better price now do not have to be learned at expensive seminars. The JWB company has created its affordable rental property buyer's guide to showcase how to buy low priced homes available this year at http://www.jwbrealestatecapital.com/guide-to-buying-affordable-rental-property.
The JWB Group currently manages investments in the housing industry for hundreds of clients and has increased its efforts internationally since 2012. The buyer's guide that is now part of the web content for investors to access this year showcases valuation of properties that are setup to build capital after purchase.
"We introduce our investing clients to direct routes to boost retirement income and passive income through our housing industry content now one our homepage," said one JWB company source.
Because purchasing real estate from a third party can be a long process for some investors, the JWB company has strategies in place this year that are designed to speed up investor sales. The company now showcases its current properties that are up for sale this year to adults who are searching for high cap rate rentals.
"We've created multiple solutions since 2012 to simplify the pathway to homeownership for hundreds of investors in the U.S. through our turnkey inventory," said the source.
The JWB company has increased the frequency of posts and video content to its blog at http://www.jwbrealestatecapital.com/blog. Interested investors can now access all information provided in one location from the company homepage instead of researching third-party content portals on the web.
About JWBRealEstateCapital.com
The JWBRealEstateCapital.com company promotes investment products to real estate investors in the U.S., Canada and in 13 countries across the globe. The company creates wealth for investors through managed rental properties. The JWBRealEstateCapital.com company has programs for beginners that include REIT and other investing products to create positive cash flow without risks found through stocks or bonds.