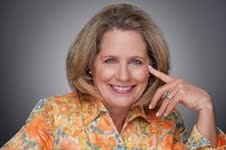 ...Rental Property Owners and Multi-Dwelling Housing Managers are leaving money on the table by not utilizing standard organized operational procedures to minimize complaints, stop headaches, and increase efficiency and net profits.
Denver, CO (PRWEB) January 25, 2014
Susan Wagers, the Breakthrough Strategist, has vast experience designing and implementing standard operational procedures that increase office efficiency and increase net profits for government, corporate, and financial companies. With this experience, Wagers is applying these organizational designs for multi-dwelling housing owners, property management facilities, and commercial real estate managers.
Since organizational success is at the forefront of Wagers skillset, she realized after speaking with friends and associates who were rental property owners a common issue with repetitive time wasters and low profitability. After noting the current challenges facing rental property owners cited as increased governmental policies to increased taxes to reduction in the tenants' work hours blamed on Obama Care,'America's Breakthrough Strategist' was determined to make a difference. After researching routine rental property tasks, Wagers designed rental property standard operational procedures devised to turn the stumbling blocks of rental ownership into stepping stones of success with increased efficiency and profitability.
"After my experience in creating standard operational procedures for all types of businesses from government and corporate companies and small to mid-sized entrepreneurial businesses, I discovered rental property owners, multi-dwelling housing managers, and commercial real estate investors were not utilizing standard organized policy and procedures which prevent rework, minimize complaints, and stop headaches in their tracks. Feasibly, structured systems give rental property entrepreneurs the FREEDOM to run their operations with less stress and more focus," shares Susan Wagers, CEO of Susan Wagers International, a company devised to assist businesses in breaking their current financial ceiling.
Wagers, known as America's Breakthrough Strategist, further states, "In adopting standard operational procedures, rental property owners can increase their free time, their operational proficiency, and their net profits. This is relevant to our nation as affordable housing is important to our economy as well as our communities. Therefore, I am reaching out to be a solution to current rental property ownership woes."
The Rental Property Owners Standard Operational Procedures cover three main aspects of organizational systemization. These three areas include management of required paperwork, response to non-emergency questions and complaints, and response to natural and man-made disaster and emergency situations.
Paperwork Management for Rental Property Owners and Landlords

Keeping track of paperwork including rental applications, governmental housing agreements, and accounting paperwork can be a nightmare as well as a filing and follow up time waster. Wagers finds that organizational systematization reduces the handling of documents and minimizes the follow-up procedures which increase office management proficiency.
Management of Non-Emergency Requests, Complaints, and Questions
Non-emergency tenant complaints and questions take up valuable time for the landlord and office staff. Wagers suggests the designation of scripted standard responses to frequently asked questions to avoid additional time wasters.
Crisis Intervention for Emergency Situations both Natural and Man Made Disaster Situations
Emergencies arise often out of the blue, and, unfortunately, property owners, their staff, and their tenants are caught off guard. Susan Wagers thinks ahead for the landlord devising plans of action as well as preventative measures for tenants in cases of ice storms, power outages, tornadoes, flood, mudslides, fire, water damage, and more to minimize damages and out of pocket costs.
While attending to these issues can be overwhelming, Susan Wagers has found that business owners appreciate her fast ability to recapture wasted time and reduce the complications of office rework. Additionally, her ability to prevent problems and create proactive response procedures prior to emergencies reduces cost, lost tenant income, and stress for the landlord, the staff, and the tenants.
Andrea Adams-Miller, CEO of The RED Carpet Publishing, Publicity, and Talent Agency, added, "The privilege to collaborate and support Susan Wagers to share her Standard Operational Procedures designed as blueprints for success for property owners as well as entrepreneurs fosters our desire to encourage others to succeed despite current economic downfalls. With the habits, organizational skills, and winning attitude that Wagers outlines for the business owners that take action, property owners and landlords will be able to foresee the silver lining in property management and breakthrough the financial limitations that have been set for them."
Susan Wagers is available for further interviews, keynote speaking, and consultations to assist business owners and property owners or managers to increase the efficiency and profitability of business, rental property management, or corporate organization. Contact Susan directly at http://www.SusanWagers.com or contact her publicist, Andrea Adams-Miller, through http://www.TheREDCarpetConnection.com.
About Susan Wagers
Susan Wagers, CEO of Susan Wagers International and Founder of Mountain View Peak Performance Academy, also known as "America's Breakthrough Strategist," solidifies the blueprint design for entrepreneurs desiring to break the financial ceiling they are experiencing. With her vast professional financial background and two time entrepreneurial success, Wagers shows her clients and audiences the path to financial freedom by following her systematizations and methods for personal and professional success. As keynote speaker, business consultant and author, she offers a no BS method to obtain productivity through personal anecdotes and corporate experiences. She is the author of "Stepping Stones of POWER: Your Blueprint to Succeed in Any Business" which can be secured on Amazon. To obtain additional information and reports on entrepreneurial success, visit http://www.SusanWagers.com
About The RED Carpet Connection Publishing, Publicity, and Talent Agency
The RED Carpet Connection Publishing, Publicity, and Talent Agency is a full service publishing house offering traditional and imprint publishing services as well as publicity services including press releases to interview acquisition to social media management. Additionally, as a talent agency, The RED Carpet Connection refers and recommends various talents from speaker to authors to musicians to actors for performance opportunities. To inquire how to be represented, publicized, or published as an inspiring or published author or talent, visit http://www.TheREDCarpetConnection.com Publishing, Publicity, and Talent Agency.
###