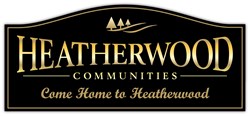 For a limited time, new tenants at Medford Pond and Southwood are eligible to receive One Month Free for one-year leases on a selection of the complex's most desirable units.
Islandia, NY (PRWEB) August 29, 2013
Heatherwood Communities, which offers premier rental properties throughout Long Island, Brooklyn and Queens, announces its current monthly specials on select units at three of the firm's most popular locations and a luxurious yet affordable new Brooklyn property: Villas at Pine Hills in Manorville, Medford Pond, Southwood, an over 55 community located in Amityville and 568 Union, located in the heart of vibrant Williamsburg.
For a limited time, new tenants at Medford Pond and Southwood are eligible to receive One Month Free for one-year leases on a selection of the complex's most desirable units. This applies to a selection of 2 bedroom, 2 bath units at Medford Pond while this special offer applies to a few choice one bedroom units at the Southwood community. New tenants signing leases at the Villas at Pine Hills will save a ½ month's rent as part of their agreements on select Imperial Deluxe One Bedroom units. At Heatherwood's exciting new presence in Williamsburg, Brooklyn -568 Union- a commanding, low rise, upscale yet affordable rental property is offering a 'special' on select one and two bedroom apartments. There is no charge for the second month's rent as an added bonus to qualified applicants.
"Among the many reasons to call Heatherwood Communities home is our choice selection of 'wanted' amenities, locations and apartment layouts that potential new tenants are looking for and current tenants continue to enjoy," states Michael Spampinato, Marketing Director, Heatherwood Communities. "Our promotions enable prospective tenants to move up enjoy the lifestyle and recreational opportunities only Heatherwood Communities provide," he concludes.
About The Villas at Pine Hills, Manorville, NY
A sought after address since its inception, a strong contender for Pine Hills' most popular amenity (among many) is the PGA-certified golf course – free golf, on select days, and special discounts are available to all residents of Villas at Pine Hills.
The community features one story villas ranging in size from studio apartments to two bedroom dwellings that overlook the golf course. Many of the apartment units are located on family friendly cul-de-sacs which offer additional privacy. Every tenant's apartment has a private patio and an additional outside storage area. Residents also enjoy savings on necessities because Villas at Pine Hills offers free water and heat. Most residents are within a short walking distance to the luxurious clubhouse featuring a large state-of-the-art gym, locker rooms and saunas. Residents and visitors can enjoy discounts on meals and drinks at JC's restaurant and bar, open seven days a week and located in the clubhouse. Eight tennis courts, three pools and other competitive sports courts complete the luxurious amenities that can be found at the clubhouse, all for residents' of the Villas enjoyment.
Tenants also have access to special pricing and great deals from Heatherwood's partnerships with Long Island Moving and Storage, office supplier W.B. Mason, frozen yogurt purveyor Sweet Frog and JC's restaurant (which resides right in the country club for easy access to delicious discounted food and drinks, seven days a week).
About Medford Pond, Medford, NY
Signature details of a Heatherwood Community begin at the gate. Its grounds are well manicured and inviting. And while the rents are affordable, however, the property offers an upscale ambiance. The gated community of Medford Pond is centrally located and may be but one mile north of the busy Long Island Expressway, but within its gates for tenants it appears far away. Eight distinctive floor plans offer stylish living options that range from spacious one bedroom units to well appointed two bedroom and two bath apartments. Elegant in appearance, the complex offers many apartments with attached garages, automatic door openers and space in their driveways for additional off-street parking. There is additional parking around each building for residents and their guests.
Amenities abound: an on-site community center includes game and social areas, billiard table, card tables and full kitchen. The fitness center, located within the community center, has an electronic key pass system allowing tenants to utilize the equipment before and after hours. State of the art flat screen televisions, treadmills, elliptical machines, bikes, weight and mat equipment give tenants a complete workout without having to travel far from home. Outdoor amenities include swimming pool, children's pool, tennis court and sun deck. The pond centered in this community is stocked with bass for recreational fishing and the surrounding benches make it the perfect place to relax and enjoy the natural surroundings. For the golfing resident, enjoy access to both Heatherwood Golf in Setauket and Pine Hills PGA golf course in Manorville, at special rates. Medford Pond defines the meaning of luxury living in Suffolk County.
About Southwood, Amityville, NY
For persons over 55 seeking a rental community on the Nassau/Suffolk border with quick access to shopping, dining, major commuter routes and more at affordable prices, Southwood is the answer to their quest. Professionally landscaped, well kept grounds lend a crisp appeal and invite relaxation. Reasonably priced, Southwood is the most sought after 55 and older community in the Farmingdale/Amityville corridor and for good reason. The community is well located and provides many recreational opportunities onsite with a pool, sun deck, gym and other clubhouse facilities. These features are why Southwood is the absolute best in value for retirees and those seeking to downsize from larger family homes but not from their families.
Southwood units are ample and include patios or terraces, modern appliances and extra closet space. Spacious for two yet perfect for entertaining friends, grandchildren or your entire family, tenants also appreciate their private covered entrances and optional garages. Rent for every unit includes water, heat and the additional comfort in plush carpeting underfoot. Should the need arise a maintenance crew is a phone call away. Also convenient is the laundry pavilion. Southwood offers everything one needs for a pared down lifestyle without sacrificing your standard of living.
About 568 Union, Williamsburg, Queens
Luxury and value coexist compatibly at The Union, Heatherwood Communities new premier rental building. Its striking facade and 95 beautifully appointed apartments are located within walking distance to Williamsburg's finest dining destinations and bars, art galleries, shopping and parks. For those residents commuting into Manhattan for work or fun the building's close proximity to the L and G train make transportation quick and easy.
As an added bonus, The Union offers its residents a multitude of conveniences and amenities right within the building. The state-of the-art fitness center includes a separate stretching and yoga area and opens to a large outdoor courtyard at the center of the building. The courtyard offers lounge chairs and tables and is home to The Union's most unique feature: the outdoor pool.
The resident-exclusive pool is open seasonally and staffed with a lifeguard during operating hours. A resident lounge located on the first floor will host tenant-only events providing a great place for The Union community to socialize. The first floor of The Union will soon be occupied by exciting retail stores. A restaurant, bakery and dry cleaning service are among a few of the ventures that are just outside resident's front door.
The building's striking window-dominant architecture also provides the open floor plan apartments with airy rooms full of natural light. Spacious studio, 1 and 2 bedroom units comprise this luxury building, many with outdoor patios. Full kitchens featuring stainless steel appliances, Caesar stone countertops, overlooking the living room make for an ideal entertaining space.
About Heatherwood
For more than 50 years, Heatherwood has been committed to creating Long Island Rental Communities to complement the natural beauty of Nassau and Suffolk counties. Heatherwood Communities believes in building in harmony with nature to protect the firm's rental properties from the hustle and bustle of everyday life.
Heatherwood Communities is a privately owned, family run company that develops and maintains the finest rental communities. The company is a leader in rental communities on Long Island, and in Brooklyn and Queens providing the best customer service to each community's tenants and reliable maintenance for every apartment and townhome. We sincerely believe: "You can just rent an apartment, or you can come home to Heatherwood."