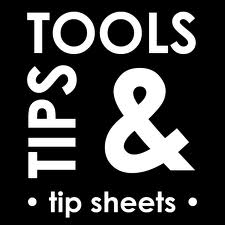 Helping renters realize they have a right to living in a safe and secure place.
San Antonio, Texas (PRWEB) November 01, 2013
Many renters don't fully understand that they have rights when it comes to living in a home that's both safe and secure. Just because a person isn't a homeowner, doesn't mean they don't have the right and the opportunity to enjoy a safe living environment. AlarmSystemReport.com, a site that provides comprehensive home alarm system reviews, created a list of tips to help renters maintain their security.
1. Prior to starting the search for a rental property, the first step is to research areas and determine whether or not they are safe. Renters should check for crime rates in the areas they're thinking of obtaining a property. This is a great starting point to ensure security as a renter.
2. During the rental process, it's important to ask lots of questions, including what type of doors a unit has, the window locks and whether or not doors on units are constructed with a solid core. It's also a good idea to investigate the surrounding areas for places criminals could hide, such as overgrown shrubbery and bushes.
3. Ensure that a unit has working carbon monoxide and smoke detectors. Most landlords are required, by law, to provide and maintain these devices, and renters have the right to ask that these devices be in place in their unit.
4. For renters considering an apartment or condominium complex, it's important that the areas surrounding the units is well lit and maintained. If this isn't the case, a renter should reconsider signing a contract, or request that the landlord remedy these problems.
5. When moving into a new rental unit, renters should inquire about how many people may have keys to their unit. If necessary, a renter can request a landlord change the locks, or allow the tenant to change them.
6. Renters should consider installing wireless alarm systems. These are perfect for rental properties because they don't require hardwired installation, and they can easily be moved when the tenant moves. Many home alarm companies offer wireless systems, and there are also DIY options available.
7. If there are unsafe areas in or around a rental unit, the tenant has the right to ask the landlord to fix the problem, particularly if it poses a safety risk to the tenants. In many states, there are strict laws dictating what a landlord must do, in terms of safety and upkeep, so as a responsible, proactive renter, it's a good idea to look into these state and local laws and be aware of what renter's rights are in a particular area.
About AlarmSystemReport.com
AlarmSystemReport.com is a third-party, fully independent resource for consumers throughout the country who want to purchase an alarm or security system. Whether it's Pennsylvania security systems or Mississippi security systems, Alarm System Report is the go-to resource. Along with reviews and rankings, the site also provides valuable coupons and discount codes to consumers in every state.