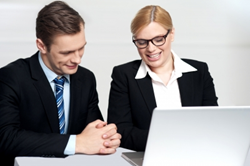 Students who plan to say in dorms and away from campus could benefit from quoting and buying renters insurance in their college state
Atlanta, GA (PRWEB) July 14, 2015
Young adults who will be entering universities across the country between July and September of 2015 will now be able to search and quote renters insurance online through the Insurance Pros website. New North American providers are now supplying coverage plans at http://insuranceprosusa.com/renters-insurance.html.
New plans that provide varying levels of valuables protection can now be examined and quoted using the web portal at the Insurance Pros website. Students entering their first, second or final college year will be able to find affordable protection plans that are now quoted by a larger listing of agencies.
"Students who plan to say in dorms and away from campus could benefit from quoting and buying renters insurance in their college state," said one Insurance Pros specialist.
The brand new provider listings that have been placed into the search database by the Insurance Pros company are meant to introduce short-term and long-term renter policies to young adults. Plans that go beyond coverage like personal valuables protection are also available to explore.
"Every provider offering the policies inside of our system is located within the USA, and is providing a rate lock for quotes," said the specialist.
The Insurance Pros portal will remain updated for the remainder of this year with renter based plans for students as well as average adults. Changes to the system regarding new policy types will be announced in an upcoming news feed presented on the company homepage in order to keep people informed of available coverage options.
About InsuranceProsUSA.com
The InsuranceProsUSA.com company opened its consumer portal on the web in 2013 to help adults locate and easily compare insurers across the United States. The company has since upgraded its tools to offer a faster search service. The InsuranceProsUSA.com company is now providing updates weekly to listings of agencies that are located in the search system for public use this year.