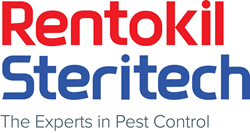 READING, Pa. (PRWEB) May 16, 2019
Rentokil Steritech, North America's premier pest management company serving commercial customers, is proud to announce the launch of its new Dual Autogate Connect system. Dual Autogate was created as an expansion of the company's PestConnect℠ portfolio to provide businesses with new innovative technology that allows active monitoring of exterior rodent activity all day, every day.
In 2018, Rentokil Steritech debuted its Multi Rodent Trap Connect, the first product of its type on the market and the world's premier connected pest control technology system. Multi Rodent Trap Connect utilizes infrared sensors on rodent traps to monitor interior mouse activity on premises 24 hours a day, 365 days a year. With the launch of Dual Autogate, the technology now expands to exterior rodent bait stations.
Rentokil Steritech's Dual Autogate system is a unique electronic bait station designed to enhance clients' exterior rodent protection program. Dual Autogate's smart gate mechanism can differentiate between target and non-target species and opens when rodent activity is detected. When the sensor is triggered three times based on activity, the motorized door will open allowing the rodents access. This level of control prevents non-target animals and unauthorized personnel from entering the station.
"The addition of Dual Autogate Connect system in our suite of PestConnect solutions will enable us to provide our customers advanced pest management services that leverage the power of technology," says John Myers, CEO of Rentokil Steritech. "Dual Autogate Connect allows for rapid exterior rodent protection which will help customers monitor and control infestations quickly, safely and discreetly. It is a great complement to any pest control program, providing an around-the-clock pest management solution for facilities facing strict sanitation and public health regulations."
Dual Autogate and all PestConnect portfolio devices integrate seamlessly with PestNetOnline, Rentokil Steritech's data management system. It is accessible 24/7 and businesses can receive real-time information, allowing them to identify risks, as well as recommendations and trends across their operations.
For additional information on Rentokil Steritech and their full integrated pest management services in the United States, please visit http://www.rentokil-steritech.com.
About Rentokil Steritech:
Rentokil Steritech is part of Rentokil North America. The company, which also owns regional pest control brands J.C. Ehrlich Pest Control, Western Exterminator, and Presto-X Pest Control, provides commercial and residential pest control to customers in the U.S., Canada, and Puerto Rico through its expertly trained team of specialist technicians. Rentokil Steritech's approach focuses on a specialist/customer partnership to ensure the highest quality pest control service. This includes comprehensive pest management solutions that encompass general pest control; mosquito, termite and bed bug inspections and service; vegetation management; bird management; fumigations; and lake management services. Rentokil North America is a division of Rentokil Initial plc, a leading business services company, operating globally in over 70 countries. For more information, visit http://www.rentokil-steritech.com.