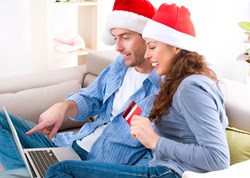 ShopRTO offers 'Black Friday' shopping tips.
Austin, TX (PRWEB) November 27, 2013
Christmas shopping can be the most frustrating times of the year, so ShopRTO offers these "Black Friday" shopping tips to best handle the busiest shopping day of the year.
Preparation is key. Long shopping lists mean some items and their specials will be missed. Shopping on "Black Friday" means long lines and crowded parking lots so much time is consumed waiting. Use the small amount of time to the best advantage.
Prioritize big ticket items. Saving hundreds of dollars on a $1,000 3D TV is much better than a $50 saving on an iPad.
Find a group of people or different family members to distribute the list and stores. Assign each person to a store, mall or geographical region.
Be sure of the purchases. Many stores charge re-stocking fees especially to expensive electronics and computers. If uncertain of HD TVs, laptops and home furniture, rent to own stores return policy is part of the rent to own transaction. There is no obligation or penalty when returning any item.
Be smart with parking. Find an easy exit even if it's a little longer of a walk. But make sure to dress properly for winter especially in the north. Getting sick while shopping is not worth any Black Friday deal.
Shopping for large items such as HD TVs, bedroom furniture, washer/dryer combos for a surprise present can be tricky especially if it a surprise. Work with the store to see if they will hold it for delivery for December 26th. Prepare a nice voucher or card for under the tree.
Many stores may charge more for the holding charge and delivery. Rent to own stores offer delivery services free and tend to be more customer service orientated so consider those stores when shopping.
About ShopRTO.com:
ShopRTO provides affordable home decorating and lifestyle tips for Americans and when rent to own may be right for their home shopping choices.