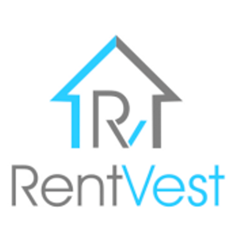 "We are experiencing massive growth in a very short time, and there's a good reason for it."
MESA, Ariz. (PRWEB) July 21, 2016
RentVest, an innovative property management company headquartered in Mesa, has expanded its offices to Phoenix, Tuscon, Las Vegas, Nevada and Dallas, Texas, with plans to open offices in several more cities on the horizon. RentVest's rapid expansion since its June 2016 launch reflects the company's escalating growth in a market clamoring for affordable, innovative and customer-centric property management services.
Funded and established by Gentry Real Estate Group founders Spencer Caldwell and Jacob Ash, RentVest is a full service property management firm specializing in high performance property and tenant management services. In response to nationwide demand for property management services that challenge archaic industry practices, RentVest harnesses technology and unprecedented customer service practices to provide a worry-free experience for property owners.
Created in 2007, Gentry Real Estate Group—the premier buyer of auction homes in Arizona—pioneered the development of auction based home acquisitions for investors, who have purchased 13,000 homes at auction during the past eight years. As a result, Gentry has sold billions in the real estate market.
Leveraging the team's ten years' experience in home auction sales and property management, RentVest's growing organization provides personal, one-on-one assistance and consultations to clients regarding their real estate investments. By driving revenue from multiple client sources not utilized by competitors, the company has upended the traditional property management model with a synergistic approach that incorporates training, education and leadership in an ever-changing enterprise environment.
Caldwell and Ash plan to expand RentVest into 20 markets nationwide by 2020 utilizing a unique lean expansion model, making it one of the most rapidly growing companies in the real estate/property management market. RentVest is dedicated to three principles:
1. Commitment to customers and clients as a full-service property management company
2. Formation of happy and successful relationships
3. Responsibility to associates and co-workers to strive for success as a team.
The firm's focus on positive communications and team support is as critical to its success as its comprehensive management services, which include:

Comprehensive tenant management that includes thorough tenant screening practices
Professional marketing services to ensure quick rentals
Thorough market rental analysis to properly price properties and maximize profits
Established relationships with many property maintenance vendors that provide quality work at competitive prices
Legal protection that makes sure property owners stay up to date on all current state and federal laws regarding landlords, tenants, and rental housing
Network of proven vendors to handle all repairs and cleaning as soon as a tenant moves out in order to attract potential new tenants as quickly as possible
Online tools that make it easier than ever to check invoices, statements, communication logs and more. In addition to 24/7 access, property owners receive a detailed monthly statement to conveniently track finances.
All RentVest services are available at a flat monthly fee—no nickel-and-diming property owners with cancellation or other "junk" fees. RentVest's experienced staff will rent property owners' homes faster and for a higher rent that more than covers its management fee. 
According to Caldwell, allegiance to the RentVest brand—which is all about integrity, honesty, loyalty, service and giving back at all levels—translates to extraordinary service.
"We are experiencing massive growth in a very short time, and there's a good reason for it," Caldwell says. "I believe it's our core values, our superior technology based platform, and our customer-centric approach that got us here, and will fuel our growth in the national market."
To learn more, visit the Rentvest website, email benton(at)rentvest(dot)co, or call (480) 485-1403.
About RentVest:
Launched in June, 2016 by Gentry Real Estate Group founders Spencer Caldwell and Jacob Ash, RentVest is already establishing itself as a market leader in the property management industry. With offices in Tuscon and Phoenix, Arizona, Las Vegas, Nevada and Dallas, Texas, RentVest harnesses state-of-the-art technology and unprecedented customer service to manage high quality rental properties for busy property owners.
###