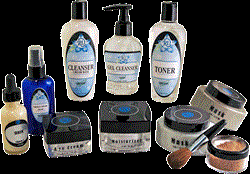 We are the Renu Derma Family, dedicated to serve and educate women and provide them with the best quality products.
Salisbury,NC (PRWEB) October 11, 2013
Renu Derma is a natural anti-aging skin care company that continues to grow and innovate rapidly during its two years of existence. Anti-aging skin care products offered by the company use FDA-approved natural ingredients and are manufactured at a certified lab. September is a special month for Renu Derma because that's when the company celebrates the anniversary of the launch of its first anti-aging collection and E-commerce webstore.
Celebrating this important milestone is exciting for company founder and CEO Maia Smith. She shares, "When forming my family tradition into a business, I wasn't expecting it to grow into international contracts, acquire hundreds of loyal, repeating customers and give a number of new affiliates a chance to earn extra income."
To express appreciation to its loyal customers and to offer them even better ways to improve their skin, Renu Derma Natural Cosmetics is launching a new AHA collection. Products in this collection address dark spots and uneven skin tone concerns. The AHA collection is based on Natural Herbal Alpha Hydroxy Acid and features AHA moisturizer, AHA Cleanser and Natural Pumpkin Mask.
Renu Derma's anti-aging natural products have shown fast, visible results and this is reflected in many video testimonials of actual customers. Natural ingredients such berries, green tea tea extract, pumpkin, avocado extract, olive oil and herbal tinctures are used as main ingredients to create this exclusive and luxurious line of skin care products.
Cosmetic experts and dermatologists have always agreed that regular exfoliation of the skin does wonders in keeping skin healthy. For that reason, the four-in-one brush has been one of the best-selling products in the company's webstore. To summarize a two year product analysis, Renu Derma`s wrinkle repair eye cream has been a bestselling and best performing product of the many natural anti-aging products available at Renu Derma Natural Cosmetics online store.
RenuDerma updates their E-commerce webpage regularly. Customers can get educated and involved in health culture on Renu Derma`s blog or Youtube channel.
"We are honored and proud that we are expanding our reach beyond just selling a product and we are not a voiceless commodity on the shelf. We are the Renu Derma Family, dedicated to serve and educate women and provide them with the best quality products." adds Maia Smith with a happy smile.
Renu Derma Natural Cosmetics provides organic, anti-aging products for people who desire natural, effective skin care. Visit http://www.renuderma.com for valuable information and be the first to know about special offers. Maia Smith is a founder, CEO, leading Image and Beauty Expert and Author who has appeared in a variety of women's magazines and newsletters. She has over twenty thousand page views and database of four thousand loyal members.
Contact Maia at info(at)renuderma(dot)com
Tel: (866) 964 3932Address: 103 S. Main St. Salisbury, NC 28144