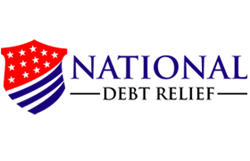 income gets affected limiting the[ir] ability to make payments
Phoenix, AZ (PRWEB) March 03, 2015
National Debt Relief recently shared in an article published February 19, 2015 how consumers can repair their credit scores rather easily. The article titled "Why Repairing Your Credit Could Be Easier Than You Think" takes a look at the number of ways people can repair their credit scores with ease.
The article starts off by pointing out that a lot of people have problems with their credit scores and sometimes its not even their fault. They can fall into financial hardships like losing a job or falling ill and their income gets affected limiting their ability to make payments. For some, they knowingly trash their credit by swiping recklessly and accruing debt that is more than they can payback.
When consumers are not able to perform their responsibility to repay their loans and debt and payments, it shows up on their credit history and lowers down their credit scores.This is the three digit representation of how creditworthy a person is. This makes it very important especially in the financial industry.
The article shares that for consumers that needs to repair their credit scores, one of the first things they need to remember is that they need to limit applying for more credit. This seems to be common sense knowledge but a lot of people fail to realize that adding more credit or even shopping around for a new one can hurt their scores even more.
It is also important that consumers monitor their credit reports every year from all three credit reporting bureaus - Experian, Equifax and TransUnion. By law, they are obliged to give consumers one free report every year. Some consumers spread out asking reports every four months covering the whole year.
The article also shares how debt to credit ratio makes up 30% of the credit score which makes paying down accounts a sensible idea. The lower the debt, the better the ratio would be and the higher the score can become. To read the full article, click this link: http://www.nationaldebtrelief.com/repairing-credit-easier-think/