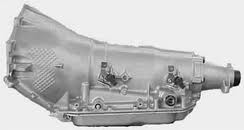 The Yukon, Savana and Sierra represent some of the popular brands that have been associated with GMC in North America.
San Diego, California (PRWEB) July 06, 2013
The GMC branch of General Motors is one of the top brands for pickup trucks and sport utility vehicles sold to U.S. buyers. The engines and transmissions used inside of these vehicles are created by multiple manufacturing resources by GM. The GotTransmissions.com company is a national seller of preowned gearboxes and now sells replacement transmissions for GMC trucks and SUVs for sale at http://www.gottransmissions.com/gmc-transmissions.html.
"We're excited to expand our business to carrying the GMC brand," said a representative of the Got Transmissions company. The Yukon, Savana and Sierra represent some of the popular brands that have been associated with GMC in North America.
The introduction of these units in the company inventory is one method designed to increase the preowned assemblies that can be purchased online. The Chevrolet series often uses many of the same transmission types that are found in GMC vehicles. Slight variations do exist for parts and consumers now have an easier way of researching available units online.
"A manual and automatic inventory is now searchable online or through our manual lookup service," the representative added. Buyers searching the replacement transmission market are expected to have an easier time using the tools that are presented by the Got Transmissions company. Apart from the search and quote tools online, the company toll-free number at 1-866-320-1182 is now useful for transmissions lookups and other information.
The current policies for no charge shipments announced earlier in the year have been extended until further notice. The GMC manual and automatic assemblies that are now shippable are eligible for the freight elimination terms now available. This extra measure of price reduction is designed to make replacements less expensive when considering the rising costs of most shipping carrier fees in North America for over-size shipments.
About GotTransmissions.com
The GotTransmissions.com company warehouses hundreds of different transmission types that are distributed inside the United States to various groups of buyers. Units for Chevrolet, Ford, Dodge, Jeep, Hyundai, Toyota and other automakers are represented for immediate customer sale. The 2007 launch of the online portion of the GotTransmissions.com company website has introduced the discounted pricing and customer service to more buyers. The basic policies for warranty coverage and no charge shipment promotions are now included for each transmission type sold to the public.