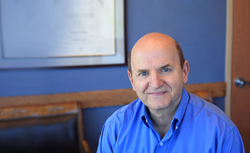 "We are excited to partner with 97.1 to offer the Maybe Baby contest to families needing IVF. My partners and I love to help people struggling with infertility grow their families. We are thankful for this opportunity to help make dreams come true." - Dr. James Heiner
SALT LAKE CITY (PRWEB) July 16, 2019
Dealing with infertility can be a very heart-breaking experience for those desperately wanting children. In Vitro Fertilization (IVF) helps individuals or couples conceive children they are otherwise unable to have on their own. Finding the financial resources to fund IVF treatment may be beyond the reach of some families. Fortunately, Reproductive Care Center (RCC) and 97.1 ZHT are teaming up to award one lucky couple a free Multi-Cycle IVF treatment through a "Maybe Baby" contest.
Beginning July 1, listeners can submit a 4-minute video explaining why they should be awarded IVF treatment. RCC will share the videos online, and the public vote from August 12th to the 25th will determine the 'Top 5 Finalists.' After a medical review of the finalists, the winning couple will be selected and awarded through a surprise visit from Frankie & Jess, 97.1 ZHT radio personalities, the week of September 23.
The "Maybe Baby" contest hits closer to home than most for the radio host, Frankie, whose wife underwent successful infertility treatment at RCC, resulting in the birth of their son, Axel.
"One of the things I love about this contest is that contestants are sending their heart and soul in with their submissions. When we decided to talk about this on the air and talk about our experience, for whatever reason people in Utah don't usually talk about infertility. Hearing contestants stories in a way opens up the door for others by saying, 'It's ok,'" said Frankie.
While infertility is not a widely discussed topic, it is a common problem. According to research conducted by the Centers for Disease Control and Prevention, the inability to have a child affects 6.7 million women in the United States-- about 11 percent of the reproductive-age population. Further studies suggest after one year of having unprotected sex, 12% to 15% of couples are unable to conceive, and after two years, 10% of couples still have not been able to achieve a live birth.
Infertility affects both men and women. Data shows the male partner is either the sole cause or contributing cause of infertility in approximately 40 percent of infertile couples, so it is crucial to evaluate both the male and female when diagnosing causes of infertility.
Infertility decreases with age as egg and sperm quality decline. A woman's chance of conception declines significantly after age 35. Male fertility also declines with age, but at a more gradual pace. Since time is of the essence, older individuals and couples should seek help from an infertility specialist instead of pursuing treatment through a family practice or OB/GYN physician.
The "Maybe Baby" contest is an excellent opportunity for those living with infertility to open up to their family and friends about what they are going through so they can receive the support needed while navigating their infertility journey.
RCC was the first private practice infertility clinic in the region and has helped thousands of couples and individuals overcome infertility issues. Their Board Certified Infertility Specialists and staff provide the highest quality of compassionate care using cutting-edge reproductive science and technology. At RCC, inexpensive therapies are often effective in treating infertility. Up to 30% of their patients become pregnant using oral medications and monitoring alone.
Dr. James Heiner, founding owner of RCC, shares, "We are excited to partner with 97.1 to offer the Maybe Baby contest to families needing IVF. My partners and I love to help people struggling with infertility grow their families. We are thankful for this opportunity to help make dreams come true."
To enter this year's contest, couples must submit a 4-minute video to 971zht.com under the Contest drop down tab. Video submission deadline is August 9th. Additional information can also is available on the RCC website at FertilityDr.com.