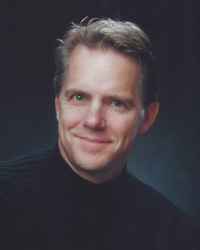 I estimated that they were losing nearly $2 million a year in sales because of negative Google results.
Salt Lake City, Utah (PRWEB) February 25, 2014
Don Sorensen of BigBlueRobot.com has improved countless online reputations of CEOs and companies with tarnished reputations. This experience has given him insight about what works and what doesn't. With that in mind, he gives three steps to managing an online reputation.
"Many CEOs are taken aback when they Google their own name or the name of the company they lead," he said. "What they find isn't always flattering. It could be hostile or mean or simply inaccurate. But it is there for the world to read. What they read could cost you in lost business or damage your brand's reputation."
A company doesn't have to be at the mercy of its critics though. There are things that can be done to manage an online reputation. Start by following these three steps:
Step No. 1: Resist the urge to comment on negative reviews.
Online it's easy for unhappy customers to vent their frustrations and share their opinions. Short of outright slander or libel, people can say just about anything they want about a company.There's not a lot of legal recourse to remove negative postings.
"It's natural to want to defend yourself and set the record straight, but under most cases you should resist." That is because of the way search engines work. They usually rank websites with relevant content that is updated on a regular basis higher. A back-and-forth discussion simply adds new content. That signals to Google that the website has a lot of current information about the company. Google will then rank it higher and make it even more likely that people will see the negative review.
While not always easy to do, it's worth the effort. "Online reputation management can take many months of steady effort. Still, the alternative is to let complaints and negative reviews dominate the search results and destroy your online reputation."
Step No. 2: Focus on getting positive content.
One part of online reputation management is filling search engines with positive content. Marketing or PR departments can play a vital role in this by looking for, gathering, or creating positive content to post on company websites. Another way to get positive content is getting interviews or articles about the company on highly respected websites. Social media sites usually rank highly for a company name, so be sure the company is registered on all of the major sites.
Step No. 3: Push positive websites higher.
Next, get positive websites to rank higher. "You want the top results for your company name to be your websites—or at least be shared only with websites that have good things to say about you." One of the best ways to do this is by using search engine optimization.
If a company chooses to hire an agency or consultant they should ask to see proof of results with other clients. This can be as simple as showing screenshots of Google results before and after the work was done.
These steps are a basic outline of how to build a positive online reputation, which according to Sorensen, is one of the most important factors in determining its success. More information can be found here.
About Big Blue Robot
Big Blue Robot was founded in 2003 by Don Sorensen, a recognized authority on online reputation management. Sorensen's expertise and insights have appeared in publications such as the New York Times, HuffingtonPost, USA Today, Forbes, and CNN Money. Through his company, Big Blue Robot, he works with corporations and CEOs to improve, protect, repair and manage their online reputations.
Big Blue Robot has developed state-of-the-art online reputation management strategies for companies doing business around the world, in countries including the USA, Germany, Canada, New Zealand, United Kingdom, United Arab Emirates, and France. During the past ten years, Big Blue Robot has helped numerous companies fix their online reputation problems.
More information at http://www.BigBlueRobot.com.