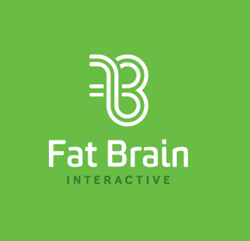 Fat Brain Interactive helps high visibility executives build and maintain strong, positive reputations online.
Palm Beach, Florida (PRWEB) February 28, 2014
Fat Brain Interactive, a leading online reputation consulting and marketing firm, is working with corporate executives to improve their image in the eyes of the public, their clients and their business partners.
The firm, based in south Florida, offers its clients professional and dependable guidance leveraging a number of proven reputation management strategies, including comprehensive reputation assessments, online content monitoring, social media representation, trademark protection and immediate press response to manage negative publicity. Fat Brain Interactive offers its services to business executives across a wide range of industries, giving them the opportunity to protect their personal reputations and maintain the integrity of their corporate brands.
"There has been a significant shift recently in the way businesses are expected to present themselves to their customers," said Gary Truitt, founder and chief strategist of Fat Brain Interactive. "Clients expect a high degree of transparency from the businesses with which they work. This means greater accessibility through social media and other digital avenues. As a result of this transparency, business executives need to have a higher level of accountability than ever before. Our firm helps you build and maintain a strong, positive reputation online."
Increased corporate transparency means that business leaders must embody the values they want to associate with their brands. In this way, sustaining a good digital reputation has become integral to the modern business world, and many high-profile corporate executives have engaged in comprehensive reputation management tactics.
Fat Brain Interactive works to mitigate the damage done by bad press. The company offers a number of tools to help business executives manage the way they are perceived publicly, actively responding to any negative feedback they receive in the news, on social media or in well-read blogs. Its team provides services like crisis management, media relations, social media optimization and original content creation.
"Executives are the face of the modern business world," said Truitt. "It has become increasingly common for clients and partners to judge whether or not they'll work with you based on the perceived quality of your company's leadership. We provide truly cohesive and effective reputation management solutions, ensuring you have the tools and resources to build a positive reputation, both online and offline."
About Fat Brain interactive:
For years Fat Brain Interactive has provided reputation consulting for law firms, celebrities, professional athletes, high-profile corporate executives, investors and various other high visibility clients. They monitor and repair negative online content using strategies that produce real results. Gary Truitt, the founder of the company, is considered one of the foremost thought leaders and experts in the field of online image and reputation issues and a frequent speaker on the topic.
For Additional information Contact:
Gary Truitt, Founder, Fat Brain Interactive
http://fatbraininteractive.com
Palm Beach, Florida
Call (561) 301-2424 or email info(at)fatbraininteractive(dot)com