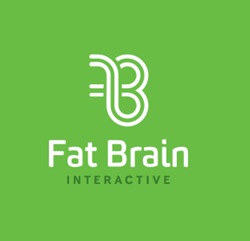 PR firms cannot just wait to respond to negative feedback as it comes — they have to actively cultivate a positive image in the eyes of their current and potential clients
Palm Beach, Florida (PRWEB) February 28, 2014
Reputation management firm Fat Brain Interactive is now helping public relations agencies across the country build and maintain positive reputations in the digital world.
The Florida-based boutique reputation consulting firm offers a wide range of online and conventional media services to help its clients exert a positive influence for their brand's public image. For PR firms, this often entails proactive measures like online content monitoring, social media optimization, regular press releases and the creation of original content, as well as immediate responses to any negative press.
"In the world of public relations, reputation management is a highly anticipatory effort," said Gary Truitt, founder and chief strategist of Fat Brain Interactive. "PR firms cannot just wait to respond to negative feedback as it comes — they have to actively cultivate a positive image in the eyes of their current and potential clients. This is a long-term strategy that involves content marketing, media relations, social media and more. Our company offers the resources and proven strategies to help our clients sustain their reputations online."
Proactive reputation management strategies often involve the cultivation of a cohesive and diversified media presence. By engaging in these efforts, PR firms can significantly reduce the overall impact any negative feedback or bad press will have in the future. Essentially, proactive reputation management means complete media saturation at all times. And although this is a powerfully effective method for managing an organization's reputation, it is also labor-intensive. That's why many PR firms across the U.S. turn to established reputation management solution providers like Fat Brain Interactive.
The firm offers complete media representation, including content alerts, media relations, search engine optimization, emergency press response and active reputation assessments. Its team provides its clients with all of the tools they need to maintain a positive media presence in a highly competitive business environment — especially on the Internet.
"At Fat Brain Interactive, we keep our clients two steps ahead of the competition," said Truitt. "For PR firms, this is an absolute necessity. By taking advantage of our proactive reputation management services, our clients can free up valuable resources and energy to focus on what's important for them. They don't have to worry about how they're represented in the media, because that's our job."
About Fat Brain interactive:
For years Fat Brain Interactive has provided reputation consulting for law firms, celebrities, professional athletes, high-profile corporate executives, investors and various other high visibility clients. They monitor and repair negative online content using strategies that produce real results. Gary Truitt, the founder of the company, is considered one of the foremost thought leaders and experts in the field of online image and reputation issues and a frequent speaker on the topic.
For Additional information Contact:
Gary Truitt, Founder, Fat Brain Interactive
http://fatbraininteractive.com
Palm Beach, Florida
Call (561) 301-2424 or email info(at)fatbraininteractive(dot)com