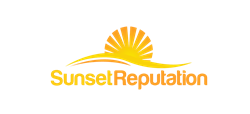 Madera, CA (PRWEB) November 25, 2013
Online reputation management firm Sunset Reputation has announced that it will be offering several promotions to new clients. One of those is a 10% discount on services, which can be used ten times by new clients through the end of 2013.
The offer is significant given the firm's reputation as one of the best reputation management companies in the industry. Having been in business since 2004, Sunset Reputation is one of the most experienced and well-rounded firms available.
"We have always tried to help our clients in any way we can," said a representative of Sunset Reputation when asked for the rationale behind the promotions. "We just feel that these promotions will encourage new clients to take measures to ensure that their reputation reflects positively on them, and is not inaccurate or misleading."
One of the reasons that clients seek out the services of Sunset Reputation is due to information that may be available on the internet that has a negative impact on the client's reputation. The company is able to rectify this issue through a number of different techniques, helping to correct any misinformation that may be available.
"We have helped a number of our clients by making sure that the information available about them on the internet is accurate and reflective of their true nature," said the representative. "We feel that the services we offer are very valuable to our clients, and we are hoping that this promotion will make our services even more accessible to new clients."
Sunset Reputation does not limit its scope or its services. Serving individuals, companies and corporations, the firm is able to assist with marketing campaigns, news publication and search engine optimization, helping to guarantee that its clients have a wealth of options available to them.
"The reason for the wide variety of services we offer is it increases our ability to help people, and that is ultimately what we are about here," said the representative. "First and foremost, our goal is to help our clients restore their reputation and well-being."
Media Contact:
Brandon Hopkins
Sunset Marketing
673 Harbor Dr.
Madera, CA 93637
559-871-1613
http://www.SunsetReputation.com