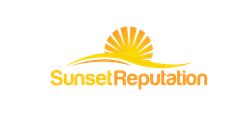 Fresno, CA (PRWEB) November 21, 2013
Sunset Reputation, an industry leader in the field of reputation management, recently announced that it will be offering free phone consultation for new clients wishing to manage their online reputation.
The offer is limited to the first 50 new clients only, giving potential clients an excellent opportunity to discuss what options are available to them through the experts at Sunset Reputation.
Sunset Reputation has been helping clients manage their online reputations since 2004, making them one of the most experienced companies available. Given the company's well-known focus on customer service, the offer of the free phone consultation seems particularly valuable.
When reached for comment, Brandon Hopkins, owner of Sunset Reputation confirmed the offer, saying, "We are very excited to offer this promotional opportunity to new clients. Ultimately, it is our goal to help people represent themselves in a more accurate manner, and we feel that our new clients will be able to clearly understand what we can do for them once we have discussed their options with them."
The company offers a broad range of services, working with both businesses and individuals on various reputation projects, which include not only search engine results, but also marketing plans, press releases and driving traffic to online retail, among other services.
Sunset Reputation places a great emphasis on helping their clients' online reputations become a more accurate reflection of the client. Frequently, there is information that is misleading or inaccurate that unnecessarily harms the perception of a client in the community. The company seeks to set the record straight for their clients.
"We have been in this business for quite some time now," said Hopkins. "So we have a great deal of experience in providing all of these services to our clients. The best way we can help our clients is by having expertise in every possible aspect of reputation management."
Media Contact:
Brandon Hopkins
Sunset Marketing
673 Harbor Dr.
Madera, CA 93637
559-871-1613
http://www.SunsetReputation.com