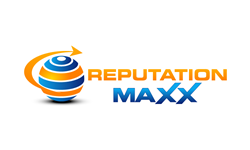 Phoenix, Arizona (PRWEB) October 23, 2014
Reputation management solutions provider Reputation Maxx knows that online reviews are more important than ever before. It is because of this reason that the online reputation management industry has grown so large in such a relatively short amount of time. Businesses and individuals are naïve, however, if they feel that the only threat to their online reputation is negative reviews. An alarming trend has developed where competitors, unhappy customers and even unscrupulous online reputation management companies are posting fake reviews on some of the top reviews sites. Here are some of Reputation Maxx's top tips for finding and handling fake reviews.
1. Have a defensive barrier in place.
The first and most important step of online reputation management is to have a solid foundation in place to handle any threats should they arise. Companies and individuals end up paying a much larger sum of money to rescue their reputations from negative posts than they do to set up a strong, protective barrier.
"There's a lot of truth to the old saying of 'The best offense is a good defense,'" said reputation expert at CEO of Reputation Maxx, Walter Halicki. "If you take the time to set yourself up for success and defend yourself before an attack happens, you'll be in a lot better of a position."
2. Monitor mentions online.
There are few feelings worse than having an extremely negative post show up on the first page of search engine results for a company or individual unannounced. This is why it is so important to keep tabs on one's mentions online. Utilizing a social mention service to keep track of what people are saying about the company online shares the brand and reputation management experts at Reputation Maxx. In addition, it is important to conduct manual checks on all of the major search engines to see where assets are.
3. Enlist the help of a professional.
Fake reviews are, usually, against review websites' terms and conditions. If the company or individual can prove definitively that the review is false, they have a chance of getting the review pulled. However, this process is a lengthy one that does not always work, and is best left to the professionals, like those at Reputation Maxx.
For more information on how to handle online reputation management issues with reputation defense services and other products offered by Reputation Maxx, visit http://reputationmaxx.com.