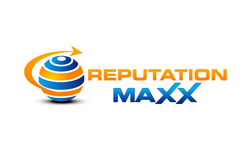 Phoenix, Arizona (PRWEB) November 20, 2014
Reputation management specialist Reputation Maxx believes that all businesses should pay attention to the way that they look online. The online world has a great impact on the real world decision making of customers and can make or break a business. This is true of any time of year, but as businesses are quickly approaching the holiday season, they should keep an especially careful eye out. CEO of Reputation Maxx Walter Halicki points out why reputation management is so important around the Holidays.
"The holidays mean a welcome increase of traffic for many businesses. However, you must be careful because there is also an increase in irritation and frustration among customers, as well as greater expectations to deliver great service and product for the holidays. All of these factors lead to customers who are more likely to leave you negative feedback if they have an unsatisfactory experience."
Because the holidays are key for so many businesses, protecting an online reputation is very important. Having expert online reputation management tools from a firm like Reputation Maxx can help a lot in the holiday season, as can a number of small techniques to keep in mind.
1. Remember Customer Service: Business should always strive to meet their customers' expectations, even in the high tension holiday season. Online reputation management starts with customer interaction in many cases, so it is important that companies always do what they can to go the extra mile with clients and create that desired experience. Keeping clients happy will go a long way in creating a relationship with clients and prevent negative reviews.
2. Respond Quickly: It is important that when customers try to interact with companies online that the businesses are sure to respond. Social media is often used as a tool by customers to find out more about a business or to communicate questions and concerns. Always respond to ensure that customers know they are being heard in a timely manner. Social reputation management is especially important during the holiday season.
3. Encourage Positivity: There will be more customers that have positive experiences than those who have negative ones, but angry customers tend to be more vocal. Be sure to influence pleased customers to offer feedback online. When they do, it can often help offset any negative reviews that the season may bring.
Top reputation management companies can give business the tools that they need to meet their goals this season and protect their online reputations. Reputation Maxx is a leading online reputation management firm located in Phoenix, Arizona and is part of a fine family of companies including JW Maxx Solutions, Prensa Ahora and Enterate Ahora. For more information on the bad reputation management services that Reputation Maxx provides, visit https://reputationmaxx.com