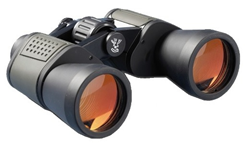 The perfect rescue binoculars
Los Angeles, CA (PRWEB) April 28, 2015
Lifeguard Master has just introduced a new line of binoculars made for both the ocean lifeguard and the serious professional. The company if offering both a standard ocean lifeguard binocular and a stronger binocular made for professional rescuers. Each pair of binoculars is currently available on the company website and they are in stock. According to a Lifeguard Master spokesperson, "Binoculars are an item that can be used by both an ocean lifeguard and other rescue professionals, so we are happy to offer a pair made especially for each of those groups."
The standard lifeguard binoculars are ideal for the ocean lifeguard. They are light weight, durable, and very economical. Many lifeguards like this type of binocular because it is powerful enough to see for some distance and small enough to be carried in a pocket or the lifeguard's fanny pack. These ocean binoculars is a standard tool among lifeguards. The lifeguard binoculars have an economical price, and domestic shipping within the United States takes about 5 business days. The company will ship internationally, but those shipments can take up to two weeks. Lifeguard Master also offers a shipping discount on orders that include more than one pair on binoculars. For more information on this item, please click on http://www.lifeguardmaster.com/products/BinocularsStandard
The company is especially proud to offer the professional rescue binoculars. These powerful binoculars are 10 x 50 and help rescuers see every corner of the area they are protecting. They are a favorite among rescue personnel because of their power and their durability. The professional rescue binoculars also have several unique features not found on the lifeguard binoculars. They have an armored, rubber coating for maximum durability. This means the rescue binoculars can be used in even the most difficult rescue operations and maintain their effectiveness. They also have an amber coating on the lenses to reduce glare and make surveying the protected area even easier. Like the lifeguard binoculars, these binoculars can be delivered domestically or internationally, and at the same delivery times. For more information on this, please click on http://www.lifeguardmaster.com/products/BinocularsProfessionalRescuer
The binoculars are just one of the many items offered by Lifeguard Master. The company is known for selling a wide variety of products for lifeguards and other rescue personnel. For ocean lifeguards, rescue flippers and swim fins are a must. Lifeguard Master also carries lifeguard clothing for both men and women, accessories such as sun screen and sun glasses, and items like the binoculars. In addition, the company sells many pieces of lifeguard equipment that can be used in the day-to-day activities at a pool or on the beach.
Customers are generally very pleased with the selection the company offers and the customer service provided. A typical customer comment is, "I'm very impressed with your excellent customer service! We received our order in record time (ordered Monday evening, received Thursday). LifeguardMaster.com is our go to resource now!"
The lifeguard binoculars and the rescue binoculars are currently available on the Lifeguard Master website and are fully stocked. Delivery typically about five business days. To learn more visit the Lifeguard Master website at LifeguardMaster.com or call 714.605.3090 to speak with a company representative.
Lifeguard Master has been in the emergency and life saving industry for many years. Sammy, the owner and founder of Lifeguard Master has been a lifeguard himself for 7 years. He knows the importance have having all the equipment readily available for a first responder, and through the years Lifeguard Master has become a robust lifeguard supply and lifeguard store company, accommodating the anticipating needs of first responders around the country and around the world. Lifeguard Masters determination to excellence and rescue safety has quickly made it a leader in its industry. For more information, please give us a call, send us an e-mail or visit our website. Also to stay updated with the latest news in emergency supplies, please visit our forum where rescue professionals from around the country and world stay connect, and post the latest emergency news at LifeguardsOnline.com.
Sammy
Lifeguard Master
(714) 605-3090
http://www.LifeguardMaster.com