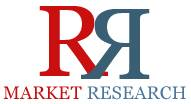 The reservoir analysis market is driven by the increasing demand for energy globally.
(PRWEB) December 26, 2014
The global reservoir analysis market value is projected to grow from $13,561 million in 2014 to nearly $22,432 million by 2019 at a CAGR of 10.6%. North America, APAC and Middle East are the three large markets by value in 2013 and are expected to continue to for next five years. The increasing spending exploration and development activities in both onshore and offshore areas offer attractive growth opportunities for the reservoir analysis market. Complete report is available at http://www.rnrmarketresearch.com/reservoir-analysis-market-by-service-reservoir-simulation-geo-modeling-data-acquisition-monitoring-and-reservoir-sampling-services-by-application-onshore-and-offshore-and-by-geography-glo-market-report.html.
This report provides analysis of reservoir analysis by type of services, such as reservoir simulation & geo-modeling, data acquisition & monitoring and reservoir sampling services that is used in onshore and offshore applications. The service segment includes market value as per the region that includes regions such as North America, South America, Europe, Asia-Pacific, the Middle East, and Africa.
The report further provides qualitative analysis of the leading players, with insights and analysis on the development strategies preferred by the market players. The report also includes a chronology of the developments with respect to contracts, agreements, and expansions. The market dynamics in terms of market drivers, restraint, and opportunities are discussed in detail in the report. Key players such as Schlumberger Limited (U.S.), Baker Hughes Inc. (U.S.), Halliburton (U.S.), Weather ford International ltd. (Ireland), SGS SA (Switzerland) have been profiled in this report. Market players prefer new product launch contracts, agreements, joint venture, and geographical expansion as their development strategies. Order a copy of this report at http://www.rnrmarketresearch.com/contacts/purchase?rname=250154 .
Table of Content for "Reservoir Analysis Market by Service (Reservoir Simulation, & Geo-Modeling, Data Acquisition & Monitoring and Reservoir Sampling Services), by Application (Onshore and Offshore) and by Geography – Global Trends & Forecasts to 2014 – 2019" Research Report Includes:
1 Introduction
1.1 Objectives of the Study
1.2 Markets Covered
1.3 Stakeholders
1.4 Market Scope
2 Research Methodology
2.1 Market Size Estimation
2.2 Breakdown of Primary Interviews
2.3 Market Crackdown & Data Triangulation
2.4 Key Assumptions
3 Executive Summary
4 Premium Insights
4.1 U.S.: the Fastest Growing Market in the Coming Years for Reservoir Analsyis
4.2 Reservoir Analysis Market: Developed vs. Developing Nations
4.3 Reservoir Analysis Market Size, By Service, 2019
4.4 Life Cycle Analysis, By Region
5 Market Overview
5.1 Introduction
5.2 Market Dynamics
5.3 Impact of Market Dynamics
6 Industry Trends
6.1 Reservoir Analysis Value Chain
6.2 Porter's Five forces Analysis
7 Reservoir Analysis Services – An Overview
7.1 Introduction
7.2 Reservoir Analysis Services
8 Reservoir Analysis Market, By Services
8.1 Introduction
8.2 Reservoir Analysis,By Region
9 Reservoir Analysis Market, By Application
9.1 Introduction
9.2 Reservoir Analysis,By Region
10 Reservoir Analysis Market, By Geography
10.1 North America
10.2 South America
10.3 Europe
10.4 Asia Pacific
10.5 Middle East
10.6 Africa
11 Competitive Landscape
11.1 Overview
11.2 Market Share Analysis, Global Reservoir Analysis Market (By Key Players)
11.3 Contracts & Agreements
11.4 Mergers & Acquisitions
11.5 New Product Launch
11.6 Expansions
12 Company Profiles
12.1 Introduction
12.2 Als Oil & Gas
12.3 Baker Hughes
12.4 CGG SA
12.5 Core Laboratories
12.6 Expro Group
12.7 Geokinetics
12.8 Halliburton
12.9 Intertek
12.10 Paradigm
12.11 Roxar Software Solutions as
12.12 Schlumberger Ltd.
12.13 SGS SA
12.14 Tracerco
12.15 Trican Well Service Limited
12.16 Weatherford International Ltd.
13 Appendix
13.1 Insights of Industry Experts
13.2 Discussion Guide
13.3 Introducing RT: Real Time Market Intelligence
13.4 Available Customizations
13.5 Related Reports
Priced at US$ 4650 for single user license, inquire for discount on this research report at http://www.rnrmarketresearch.com/contacts/discount?rname=250154 .
About Us:
RnR Market Research library offers syndicated reports by market research publishers from across the globe. We help you find the most relevant business intelligence from ready-to-buy syndicated market research studies. Not limited to industry reports covering telecommunication, healthcare, pharmaceutical, financial services, energy, technology, real estate, logistics, F&B , media and more, RnR Market Research also offers company data, country profiles, trends, information and analysis on the sector of your interest. (http://www.rnrmarketresearch.com/market-research-reports-publisher ).