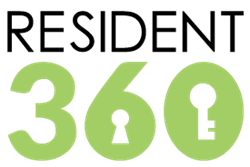 This company has an outstanding culture of innovation excellence, and I am excited to apply my expertise and leverage industry trends to drive revenue growth for our clients and Resident360.
SAN DIEGO, Calif (PRWEB) March 14, 2017
Resident360 President Josh Grillo has announced the appointment of multi-family executive Lisa Young as the company's vice president of sales and marketing. Young brings more than 20 years of executive level property management experience to the position. Her expertise includes apartment product marketing, corporate marketing and communications, lead generation strategies, creative services and brand marketing, developer relations, amenity solutions marketing, and digital and social media marketing.
Young's responsibilities will include helping to promote the Resident360 brand, stimulate increased demand for the company's innovative marketing solutions, driving revenue growth across its product portfolio, and managing the growth and development of the sales team.
Multifamily Zone, LLC, Young has worked extensively as an independent consultant to multifamily business and vendor partners, helping with the naming, branding, and marketing of their assets. Young has successfully led the repositioning of teams and programs to meet a variety of client business objectives. She has extensive experience with lease-ups and asset repositions in multiple markets, including private owners/investors, merchant builders, and fee management companies.
Young spent more than 12 months researching and interviewing marketing companies before accepting the position with Resident360.
"Resident360 is well-positioned for its next stage of growth in helping customers realize the power of combining a digital marketing strategy with an onsite branding and messaging package for their assets, as well as their corporate organization," she says. "This company has an outstanding culture of innovation excellence, and I am excited to apply my expertise and leverage industry trends to drive revenue growth for our clients and Resident360."
According to Grillo, Young's experience and knowledge of the industry make her a natural fit for his progressive multifamily design and marketing agency.
"Lisa brings extraordinary property management expertise along with sales and marketing leadership to Resident360," Grillo says. "She is well-recognized for developing strategies that accelerate growth, and has built strong marketing plans for developers and management companies, and are delighted to welcome her inspiration and leadership."
Prior to joining the RESIDENT360 team, Young founded Multifamily Zone, LLC, a San Francisco-based one-stop shop for all things multifamily. Young is a highly regarded industry speaker, trainer and panel expert for CAA, TCAA and NAA, private retreats and business events. Prior to launching Multifamily Zone, Young served as vice president of marketing and education for Woodmont Real Estate Services, Northern California's largest fee management company with more than 13,000 units.
For more information, visit the RESIDENT360 website, email josh(at)resident360(dot)com or lisa(at)resident360(at)com, or call (855) 360-9327.
About RESIDENT 360:
Founded in 2010, San Diego-based RESIDENT360 is a full-service digital marketing agency that specializes in multifamily responsive apartment websites, 3D floor plans, lead generation and mobile apps.
Known for creating sleek, elegant website designs and results-oriented marketing strategies, RESIDENT 360's talented team of digital strategists includes designers, marketers, copywriters, project managers, business developers, and SEO/SEM specialists working closely with owners, management companies, and developers on branding and marketing campaigns to help achieve their marketing goals.
Josh Grillo, President and co-founder of RESIDENT360, is an expert in multifamily marketing. In 2013, Grillo authored the book "The Definitive Guide to Apartment Marketing: How to Generate More Leads, Close More Leases & Retain Residents All While Saving Time, Money & Frustration," an Amazon.com top seller.
###