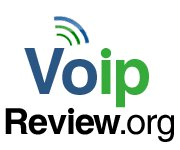 Not solely for businesses, VoIP is useful for residential users as well.
San Francisco, CA (PRWEB) March 17, 2014
VoIP stands for Voice over Internet Protocol and is a digital phone service that uses cloud-based technology to communicate. Unlike traditional phone service, VoIP providers are able to offer a wide range of free features that are typically extra with traditional phone communications thanks to the quick speeds of the world wide web. VoIP services are offered from a number of providers and with all the information out there, VoipReview.org took it upon themselves to consolidate all the facts and determine the top best residential VoIP providers. Not solely for businesses, VoIP is useful for residential users as well. Experts at VoipReview.org compared different providers and their varying customer satisfaction rating, care packages, price, and efficiency in order to bring you the top residential VoIP providers.
VoipReview.org ranks ITP within the top best residential VoIP providers because they have an extremely high rate of flexibility. ITP is one of the leaders in VoIP technology by offering services that mold into whatever style and type of service your residence needs. Their strategy is providing a basic metered plan at under 3 cents a minute for any household or business that has a low call volume. Along with this, ITP offers scalable unlimited plans and there is no contract required. Even without the contract, ITP gives clients exciting deals and promotions with the more service that they purchase. For instance, they give customers a 25% discount up front if there are more than 20 lines on the same ITP plan. Some of the features that are included in ITP great packages are: sizeable discounts, phone adapter included in the service plan, various unlimited international calling packages, and their service is easily customized for international countries that you call the most frequently. ITP also provides excellent customer service with a technical help line open 24/7 so that your services will always be running smoothly - no matter the time of day or night.
Phone Power is amongst the top residential VoIP providers for a number of reasons. There is a widespread customer satisfaction with Phone Power because this provider appeals to residences and businesses of all different sizes. Phone Power has found a way to balance different services all at a low and reasonable price. Phone Power gives residential VoIP customers the option having a long-term contract with guaranteed low prices and a monthly package that is financially attractive as well. Phone Power provides straight to the point calling options, giving all clients virtually unlimited calls. The features with this provider include: additional equipment, a second line, and 60 minutes of international calling.
VoIPo offers extremely clear package deals. Customers are grateful for their simple and straight-forward plans. There are very few differences between the residential and business VoIP services they offer. Regardless of company size, VoIPo provides fair and consistent deals. Small businesses and residential clients receive rates of $15 for a month to month contract or $8.25 a month for a yearly contract. Clients benefit from feature like unlimited calls to the US and Canada and a use limit of 5,000 minutes - virtually all the minutes your small business or household would need!
VoipReview.org shows services and packages from a wide variation of providers. While ITP, Phone Power, and VoIPo are the top best residential providers, other providers can be researched and purchased by visiting VoipReview.org. Whether you are looking for the perfect VoIP package for your home or business, make sure to learn more about different VoIP services by visiting: http://www.voipreview.org/.
Contact Information:
Kelly Musca
voipeditor(at)bizx(dot)info
(858) 454-5900 x100