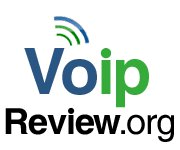 The experts at VoipReview.org have considered all of the factors that go into a quality residential VoIP provider, from smooth and clear communications to customer reviews and client usage in order to bring you the top three residential VoIP providers
San Francisco, CA (PRWEB) April 14, 2014
In order to save on monthly phone bills, many Americans are switching from traditional landline phone systems over to residential VoIP services. Reaping the benefits of free add-ons and boosting features that come standard with most VoIP packages, customers of the leading residential VoIP providers have high satisfaction rates. VoIP (voice over internet protocol) uses cloud based technology to transmit communication signals faster and create more information storage space compared to analog phone systems. The experts at VoipReview.org have considered all of the factors that go into a quality residential VoIP provider, from smooth and clear communications to customer reviews and client usage in order to bring you the top three residential VoIP providers of the year. The 2014 leading residential VoIP providers are: ITP, Phone Power, and VoIPo.
Best known for their flexible rates and plans, ITP is one of the few providers that manages to offer both exemplary residential and business VoIP services. As a residential VoIP provider, VoipReview.org ranks ITP as the best in the market. ITP provides users with a basic metered plan at under 3 cents a minute for phones with a low call volume. With this standard rate, they still have a wide array of varying packages to choose from. So if you need unlimited international calling packages, or unlimited calls in the United States, ITP is capable of making customizable plans for your residence. In addition, ITP doesn't require a contract, they are able to keep their customers by having quality service. Even without the contract, ITP still gives customers discounts. After using their VoIP services for ten months clients get the last two months of the year for free. And with every service plan, ITP gives customers an included ITP phone adaptor. Their customer service is always available, serving customers around the clock.
Phone Power is rated so highly by the experts at VoipReview.org because customers are able to take unlimited inbound calls and are also granted a high rate of outboud calls. With 5,000 outbound minutes a month, Phone Power virtually offers unlimited minutes. Phone Power also has an impressive list of complementary features including: included equipment, a second line, and 60 minutes of international calling. Single-line residential users as well as large businesses appreciate Phone Power's services and customer support, putting Phone Power as the number two leading residential VoIP provider.
VoIPo providers customers with a straight-forward, simple package plan. Their residential and business VoIP are almost identical. Small businesses and residential users receive unlimited calls to the US and Canada and both have the same fair use limit of 5,000 minutes. VoIPo also comes with an impressive feature set which is the same for both small businesses and home users. With smooth running lines, and clear connections, VoIPo gives customers great service with easily understandable terms and low prices.
If you are looking for a VoIP system that best fits your residential communication needs, make sure to learn more about different VoIP services by visiting: http://www.voipreview.org/residential_voip