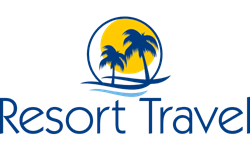 Los Angeles (PRWEB) February 16, 2015
2015 is off to a great start, and Resort Travel knows that the rest of the year offers a number of opportunities for excitement and adventure, especially for those who are planning on taking a dream vacation this year. The United States is full of unbelievable vacation spots, and many of them will offer exciting opportunities for travelers of all ages. Here, Resort Travel offers its suggestions for some of the most stunning destinations to enjoy in 2015.
1. New Orleans: New Orleans, Louisiana offers the pinnacle of the party atmosphere with its Mardi Gras celebrations each year, and its buzzing atmosphere all year round. New Orleans is also a destination that is rich in culture and history. Its various attractions and sites make it a destination that is sure to appeal to a number of different travelers. Resort Travel reminds travelers that when they visit they must immerse themselves in the food of New Orleans, which is sure to leave them hungry for more.
2. Oakland: California has a number of cities that are stunning for travelers. From the sunny beaches of San Diego to the thrills of Anaheim, there is always something to do in California, and there are also a number of fantastic, underrated travel spots in the state as well. Resort Travel believes that Oakland is a beautiful destination for a number of reasons, but it especially appealing to those who love the local charm of its art scene and foodie atmosphere. Home to thrilling festivals year round, Oakland is a great spot to visit this year.
3. Duluth: This Minnesota city is an outdoor lover's paradise. As hikers work their way along its beautiful trails, they will be treated to stunning views of everything from waterfalls to wildlife. Duluth also offers great opportunities for skiing and snowboarding on its mountains in the winter months, making it an ideal destination for winter sports. Resort Travel knows that this is the perfect destination for enjoying all that the great outdoors has to offer.
Resort Travel offers travelers access to luxury condominiums all over the world. These condominiums offer a unique travel experience, as well as comfort, convenience, and the freedom to create a customized vacation experience. For more information on having a luxury vacation experience with Resort Travel visit http://www.ResortTravel.club.