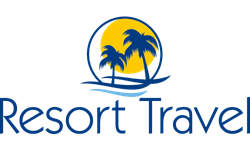 Los Angeles (PRWEB) February 25, 2015
Resort Travel can be considered a leader in the vacation industry, offering travelers the best deals along with vacation advice and planning tips that will benefit them during their planning. Resort Travel knows the spring season truly is one of the best seasons for travel, and has many ideas about where is fun to visit, especially when it comes to those hoping to see a new country. For those hoping to explore the globe, there are many different cities that offer travel at an affordable price that also offer excitement in a variety of ways. Here are just a few choices to choose from.
1. Rio de Janeiro: All those who are looking for excitement will want to visit during March because that's when the city is hosting the popular Carnival celebration. The amazing weather will make party goers want to stick around long after the festival to enjoy the white-sand beaches of Ipanema or going on a relaxing hike in gorgeous Tijuca National Park.
2. Vancouver: During the months of March and April, Canada is finally experiencing some warmer weather, something Resort Travel shares visitors will enjoy. This is a great city to visit for all those who enjoy the outdoors. There are quite a few festivals going on, and one of the best is the Coastal First Nations Dance Festival that takes place up until March 8th. Travelers will enjoy a historical outlook and celebration of songs, dances and folklore stories.
3. Athens: This exotic city is right along the sea, offering travelers a great place to explore both above and below the shore. Best of all, booking now ensures the best deals before prices rise before summer. Resort Travel shares that vacationers should plan their visit to this popular city before the seasonal heat kicks in and all the locals leave town due to large crowds visiting Greece during the popular summer travel season.
Resort Travel prides itself on offering all those interested a world class vacation and the chance to experience a trip of their dreams. All those who stay with Resort Travel will find during their time at any of the wonderful resorts they visit to be some of their most cherished memories.