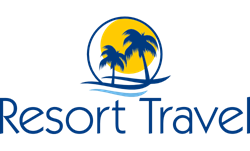 Los Angeles (PRWEB) April 07, 2015
Resort Travel offers travelers a chance to finally have the luxury vacation they deserve, giving vacationers the chance to stay in top of the line accommodations like they have never before seen. Travelers can sit back and relax while enjoying exclusive amenities and top-tier customer service as well, things that they may have only dreamed about before.
Everyone who is hoping for the perfect vacation will have the chance to enjoy themselves unlike ever before during their spring trips this year. The spring is truly a season that offers the perfect chance to connect with nature, and vacationers are often searching for a destination that has many ways to enjoy it. The beautiful scenery of Hawaii makes this state a top choice for travelers to enjoy, and many people flock from all over the world to enjoy the stunning scenery, especially during sunrise or sunset.
Resort Travel shares Hawaii also happens to be a place where there is a lot always going on, since there are some exciting festivals for travelers to enjoy as well during the spring season. During this time of year, the spirit of the season truly is in the air and all of the festivals celebrating it will be in high swing during these times, especially during the month of April. Spring Fest is one of Honolulu's best events, offering vacationers the chance to enjoy scenic flowers of all kinds on display, along with fun events that the whole family will enjoy. Envision delicious food and treats, exciting contests and more all throughout the first weeks of April.
But those who don't make it to this festival won't be missing out, since there is always something exciting going on. Vacationers who will be traveling with children will want to stop by the Aiea High School Family Fun Fair, which will be taking place April 17th. This event features rides, arts & crafts, and plenty of delicious Hawaiian food for travelers to try.
Hawaii offers a fun atmosphere for families to enjoy no matter what time of year it is. But travelers who do enjoy a trip during the spring season will be delighted to find all that awaits them. For other fun travel ideas and additional information, please visit Resort Travel online at http://resorttravel.club/