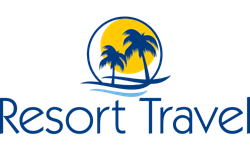 Los Angeles (PRWEB) May 20, 2015
When travelers want to have extraordinary vacations they have a number of options available to them. However, in the spring and summer months, Resort Travel knows that there are few better options for enjoying the sun and surf and crafting unforgettable vacations for the whole family than the islands of Hawaii. Each of these islands is unique and offers a vibrant atmosphere that is perfect for relaxation, adventure, and making memories with loved ones. Additionally, because the Hawaiian Islands are the ideal locations for travel and adventure, Resort Travel knows that there are always great events going on in these destinations that travelers can enjoy when they visit. Here, the travel provider shares some great entertainment options to enjoy while vacationing in Hawaii this season.
1. Kokua Classic Golf Tournament: This is a charity golf tournament that will be held on the 23rd of May. The first occurrence of this soon to be annual event, the Kokua Classic Golf Tournament will be held to benefit the Kokua Compassion Group. The event will include two different tournaments, with one in the morning and another commencing after lunch. The awards ceremony for the first will be held at lunch and the second at dinner. There will also be a number of contests that Resort Travel believes travelers will enjoy. Golfers are welcome and friends, family, and other guests can also attend the banquets.
2. West Hawaii Dance Theatre's The Sleeping Beauty Ballet: Resort Travel knows that many travelers enjoy participating in arts events and enjoying live performances when they are on vacation, and this event is one of the best chances to do so during a Hawaiian getaway. The West Dance Theatre and Academy will be putting on a production of The Sleeping Beauty Ballet on the 30th of May. In addition to the performance, there will also be a benefit fundraiser for the non-profit company and a silent auction during intermission.
3. Kamehameha Day Celebration: A day of celebration in Hawaii, this holiday remembers King Kamehameha I who is a symbol of Hawaiian culture. Travelers who decide to attend this event will be able to appreciate the celebrations that are held as citizens come together on the 11th of June to celebrate this event on the Big Island.
Vacations are important, and when individuals take advantage of great opportunities to take these long awaited trips with Resort Travel, they can be sure that they are putting their dream vacations into the right hands. Resort Travel has access to thousands of resorts all over the world to make it easy for every traveler to find the perfect destination. Members of this exclusive club will find that they can always have an unforgettable vacation, and will be able to appreciate ease in planning it as well. To learn more visit http://resorttravel.club/.