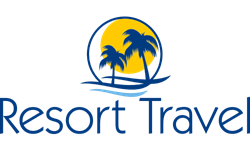 Los Angeles (PRWEB) July 21, 2015
Resort Travel invites vacationers to explore Sedona, Arizona, this August. The picturesque Red Rocks are easily accessible and the temperatures are perfect in August. The heat of the summer has faded away and as many families are preparing for the beginning of the school year, the tourist season has drastically slowed down. August boasts some great activities in this easy to navigate area.
1. Hummingbird Festival - This annual celebration last three days beginning July 31st and boasts presentations by national recognized hummingbird experts, specializing in gardening, rehabilitation, banding, storytelling, science, and more. Other popular parts of this Festival include hummingbird garden tours, banding demonstrations, and expansive markets for hummingbird merchandise. One can't miss is a sunrise breakfast at a well-known hummingbird hotspot.
2. Restaurant Week – Sedona is an amazing place to eat fantastic food while enjoying a breathtaking view. Resort Travel notes that the first of two scheduled Restaurant Weeks will take place August 21st through 30th, and is hosted by the Sedona Chamber of Commerce & Tourism. A variety of local restaurants are offering specially priced meals for every budget. For $22, $33, or $44 each patron receives a three-course, pre-fixed dinner including an appetizer, entrée and dessert. There is a restaurant in Sedona for each and every foodie, including area favorites Open Range Grille & Tavern, Blue Moon Café, and Cucina Rustica.
3. Bike & Brew Festival – The 2nd Annual Bike and Brew Festival will be held August 28th and 29th and is already promising to be better than last year! Hosted by the Sedona Golf Resort and located just south of Sedona in the Village of Oak Creek, this year boasts a Mountain Bike Race on a golf course. There will be lots of fun to be had including music, food and drink, and fantastic raffles all benefiting the Red Rock Trail Fund.
Sedona is a beautiful area, known for red rock formations and fantastic food. There isn't a bad time to visit, but these three reasons are the icing on the cake for an August visit.
For more great reasons to visit Sedona this August or for information on how to acquire incredible accommodations in the Grand Canyon State, visit Resort Travel at http://resorttravel.club/