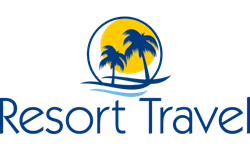 LOS ANGELES (PRWEB) July 28, 2015
When people are trying to decide where to go on vacation in the summer months, a star-studded adventure in Southern California is usually on the table. However, Resort Travel recommends travelers look a bit further north to California's Central Coast and the city of Santa Barbara.
Vacationers who need a reason to visit this Pacific town besides its gorgeous Spanish architecture, mild summer temperatures and location in the heart of the region's wine country should pack up their best sombrero and attend the Old Spanish Days in Santa Barbara Aug. 5-9.
Founded in 1924 as a way to draw tourists to the town during the summer, Old Spanish Days has both grown and stayed true to its roots. According to Resort Travel, a great example of this is the Historical Parade. In its first incarnation, the parade organizers planned it to be a true representation of the city's heritage. Service clubs that participated in the parade wore costumes depicting the various historical periods and all of the floats were horse-drawn. The parade also represented the Chumash Indians and the soldiers of Spain and Mexico. Now Resort Travel notes that the parade is separated into two parts: one represents the original Historical Parade and the other represents the Santa Barbara of today.
Besides the parade, visitors can also take part in many other activities. Resort Travel recommends staking out a sitting spot early at La Fiesta Pequeña, which takes place at the Old Mission on Aug. 5. Since 1927, the Franciscan monks who still live and work here show their hospitality as they welcome guests to enjoy the official opening of Old Spanish Days Fiesta with traditional songs and dance from Californios, Flamenco, Spanish classical and Mexican folklorico.
Celebración de los Dignatarios, which takes place on Aug. 6, allows visitors to eat, drink and dance at the Santa Barbara Zoo. More than 1,400 guests will get to imbibe a wide variety of beer, wines and tequilas paired with food from the Central Coast's finest eateries. Resort Travel recommends visitors stick around after dinner to see King Bee perform until the party ends at 10 p.m.
Other events and activities include the Fiesta Stock Horse Show & Rodeo; Fiesta Arts & Crafts Show; Santa Barbara Mariachi Festival; and, on the festival's last night, West Coast Symphony's 45th Annual Free Fiesta Concert at the Santa Barbara Courthouse Sunken Gardens.
Resort Travel provides years of industry experience and a near endless supply of destinations to intrepid adventurers. When experienced travelers want to vacation in comfort and luxury, they know they can count on Resort Travel. To learn more, visit http://resorttravel.club/