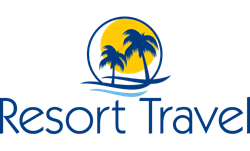 Los Angeles (PRWEB) August 11, 2015
The American Southwest is saturated with phenomenal views, amazing rock formations, and fantastic weather that lasts year-round. August brings some more temperate weather and unique festivals to the area, and Resort Travel encourages everyone to try them out.
1. Mushroom Festival – The Arboretum at Flagstaff is hosting their annual Mushroom Foray August 21st and 22nd. Friday begins the fun with wild mushroom appetizers throughout an evening of mushroom experts, a slide show presentation, and special guests. Saturday morning gives mushroom lovers the opportunity to hike in the wonderfully wet weather to explore, discover, and learn more about the wild mushrooms in the area. The Arboretum is selling tickets for non-members and is located about 15 miles outside of Flagstaff which boasts a full calendar of events.
2. Prickly Pear Festival – August 22nd marks the 4th Annual Prickly Pear Festival, held in the mining community of Superior, Arizona; about an hour to the east of Phoenix. The day begins with an optional hike to Pinal City and a pancake breakfast, complete with prickly pear syrup. Lectures continue throughout the day discussing various aspects of the prickly pear, including processing, using them to make wine and champagne, the history of the pear, and hip vegetables. Food trucks will be on Main Street providing ample opportunities for lunch and vendors will open for shopping during the day. The evening provides entertainment, complete with drinks, dinner, and Zona Flamenca. With free admission and dinner costing only $25, this festival is one giant prickly pear party that cannot be missed!
3. Central Navajo Fair – Chinle, Arizona, approximately 3 hours from Flagstaff and 4 hours from Albuquerque, New Mexico, is hosting the 30th Annual Central Navajo Fair August 24th through 30th. Resort Travel notes that the week kicks off with a few pageant events at the local high school and by Thursday, visitors can experience a multi-age rodeo, carnival, and shopping. Saturday morning begins with a parade and a charity run. The food, vendors, and music make this an event for everyone.
There is so much to do in the Southwest this August, and these three festivals are a great place to start. For more suggestions on events, securing the perfect accommodations, and this great area of Central Arizona, visit Resort Travel at http://resorttravel.club/.