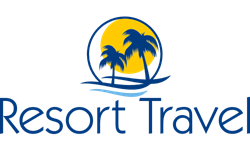 Los Angeles (PRWEB) January 28, 2015
When travelers set out for a long-awaited vacation, they want to ensure that they are able to have a stunning experience and that everything is planned out perfectly so they can make the most of their time and budget. Resort Travel knows that one of the biggest expenses that often comes up when traveling is the cost of food. Eating out three times a day during a vacation adds up quickly, and additionally can be unhealthy. Further, those with most dietary restrictions may find that it is more difficult for them to eat on the go. To help travelers better plan for dining when they are on vacation, Resort Travel offers these stellar tips.
1. Cost cutting: For those who plan on being on the road for some time on the way to their destination, stopping for fast food can add up quickly. However, there are ways to avoid this problem. Scour the newspaper, mail flyers, and the internet for fast food coupons to cut down costs, or pack some snacks to hold the group over until they reach their destination. Once they arrive, travelers can cut costs by splitting dishes, looking for local cafes with some less expensive options, and hitting local markets for great fresh snacks.
2. Cook smart: Many find that it is hard to eat on the road, especially if they are used to cooking healthy meals for themselves at home. One of the best solutions to this problem is staying in a luxury condominium like those available through Resort Travel. These accommodations come complete with kitchen space so that it is easy to cook to fit each individual's tastes and needs. Even if a traveler uses the kitchen for a portion of their vacation time, it can help them make healthier choices and save money.
3. Research: Resort Travel knows that for those who have health concerns or dietary restrictions, eating out can be tricky, especially during a vacation. One of the best ways to deal with this problem is to do a little research ahead of time. Look for reviews or check out the establishment's website for information on their menu and look for healthy alternatives to heavier sides and entrees. Determine beforehand if substitutions can be made or if the establishment offers vegetarian, gluten-free, or vegan menu items.
Planning ahead can make all the difference when it comes to eating while on vacation. Resort Travel knows that when travelers take the time to make these plans it will make it easier for them to enjoy their vacation time and eat great while they are on the road. For more information on planning an upcoming getaway visit http://resorttravel.club/.