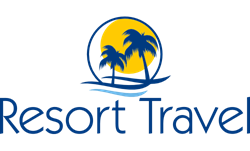 Resort Travel Club recommends checking out the following sporting events in December 2015:
LOS ANGELES (PRWEB) October 29, 2015
Resort Travel Club identifies the top sporting events planned for December 2015 in Hawaii. While the beauty on this island paradise is notable, there are more active pursuits that can be fun too.
Resort Travel Club recommends checking out the following sporting events in December 2015:

Sea Hawaii Tandem World Championship Makaha. Watch sixteen teams compete in one of the most difficult water sports. Held at the scenic Makaha Beach in Waianae, Hawaii, this event features teams of two surfing together on the same boards in positions that require strength and training.
Paul Mitchell Xterra Trail Run World Championship. Those looking for a more active vacation can join the 2,000-plus runners from around the world in this ultimate trail run. Arrive at Kualoa Ranch to begin the world championship course. Runners of all ages and skill levels can participate, as there is a 21k, 10k, 5k and even an adventure walk.
Billabong Pipe Masters. Experience surfing like nowhere else in the world at this event in Haleiwa, Hawaii. Catch a glimpse of 32 surfers as they take on magnificent waves in hopes of winning the overall prize purse. Resort Travel Club knows this event is a must-see when visiting in December.
Honolulu Marathon. Whether visitors want to walk or run, this annual event can accommodate them. Entrants begin the race on Honolulu's Ala Moana Boulevard and finish at Kapiolani Park on December 13, 2015. Resort Travel Club advises registering for the marathon in advance.
Hawaiian Airlines Diamond Head Classic. Basketball fans can enjoy this three-day ESPN tournament that features several college teams going head to head. Held at Honolulu's Stan Sheriff Center, this sporting event can be great fun for the whole family.
Hawaii Bowl. Football fans make the trip to Hawaii specifically for this game. This annually televised ESPN event is a holiday tradition, notes Resort Travel Club. Ticket holders can plan on heading to the Aloha Stadium in Honolulu on Christmas Eve 2015 to experience the action in person.
Resort Travel Club knows visiting Hawaii in December comes with many opportunities. Traveling to these islands can help keep travelers in shape or provide them with memorable experiences if they prefer to sit on the sidelines. For more suggestions on events, securing the perfect accommodations, and this great area, visit Resort Travel at http://resorttravel.club/.