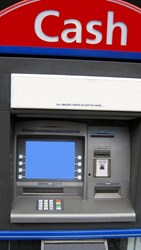 Cash Funds Fast Offers New Alternative Lending Resources for Bad Credit Business Loans with New Small Business Loan Options.
Nationwide (PRWEB) October 04, 2013
large corporate banks hold nearly $2 trillion in their reserves and are not extending loans or lines of credit, there are other resources for bad credit business loans besides credit unions, which have also posted declines in lending activity.
There's more to the overall narrative, and the numbers paint a very stark picture, "According to a news report published by the Wall Street Journal, "Small-business owners still struggle landing credit from commercial banks. Outstanding loans to small businesses fell 4.5 percent to $597.8 billion in 2011, from $626 billion in 2010, according to data from the Federal Deposit Insurance Corporation released last month. The figures do not include credit lines."
By-and-large, traditional banks are not offering any standard or new resources for small business loans. Instead, those corporate institutions are reworking existing debt instruments, making small businesses borrowing pay more for the same, or less, amount of capital. Small companies are left to either pay the higher rates or, dig into what little they have set aside to amortize a portion or all of what they owe.
What's more, alternative lenders, like Cash Funds Fast, point out that lending practices and standards change, regardless of the original terms. In fact, The New York Times has reported, "When a bank issues a line of credit or a business credit card, does the total amount of credit available count toward the commitment? Is it just the amount that the customer actually uses and borrows? This is important because many small businesses use credit cards for convenience to get points or cash back without actually maintaining a balance."
That reporting can easily translate into a very sticky, and costly, situation, for small businesses. At the same time as resources for small business loans have become less available, new loan requirements have emerged. This puts many companies out of reach from the capital needed, for their business to succeed.
Cash Funds Fast states that the majority of its current customers are small business owners, who have been with the same bank for years. When needing funds to add to inventory, buy more materials, purchase necessary equipment, hire more employees, expand their footprint, or make improvements to their place of business, find securing a small business loan is no easy feat.
What many companies experience are cumbersome, lengthy application forms, along with requests for certified financial statements, turning over years' worth of tax returns, undergoing and personal and business credit check, having to pledge a large amount of collateral, and signing a personal guarantee. The alternative lender also states that it can take weeks just to hear back about the status of a loan application.
However, an alternative lender such as Cash Funds Fast doesn't require so much of businesses, and basis it's lending on credit card receipts and future bank deposits. Application approvals are typically granted within 24 hours and funds are made available within 7 to 10 business days. What's more, rates are affordable, and payment terms are flexible.
Common alternative lending services that Cash Funds Fast now offers, through their nationwide expansion include:

Business Cash Funds Fast
Merchant Loans
Unsecured Business Loans
Merchant Cash Advance
Small Business Loans
Business Loans
Unsecured Business Loans
Business Loan Alternative
Bad Credit Small Business Loan
Franchise Business Funding
Medical Business Funding
Retail Business Funding
Restaurant Loans
Poor Credit Business Loans
More services are available, in addition to the above list, through the website at: http://www.cashfundsfast.com.
The lending company's Northern U.S. expanded services are available in the following geographical areas:
Bismarck, ND, Fargo, ND, Grand Forks, ND, Rapid City, SD, Sioux Falls, SD, Duluth, MN, Minneapolis, MN, St. Paul, MN, Rochester, MN, St. Cloud, MN, Appleton, WI, Eau Claire, WI, Fond du Lac, WI, Green Bay, WI, Janesville, WI, La Crosse, WI, Lake County, MI, Kenosha County, WI, Madison, WI, Milwaukee, WI, Waukesha, WI, Oshkosh, WI, Neenah, WI, Racine, WI, Sheboygan, WI, Wausau, WI, Ann Arbor, MI, Battle Creek, MI, Bay City, MI, Detroit, MI, Flint, MI, Grand Rapids, MI, Muskegon, MI, Holland, MI, Holland, MI, Grand Haven, MI, Jackson, MI, Kalamazoo, MI, Portage, MI, Lansing, MI, East Lansing, MI, Monroe, MI, Muskegon, MI, Norton Shores, MI, Niles, MI, Benton Harbor, MI, Saginaw, MI, Saginaw Township North, MI, Warren, MI, Farmington Hills, MI, Troy, MI, Akron, OH, Canton, OH, Massillon, OH, Cincinnati, OH, Cleveland, OH, Lorain, OH, Elyria, OH, Columbus, OH, Dayton, OH, Springfield, OH, Lima, OH, Mansfield, OH, Sandusky, OH, Springfield, OH, Toledo, OH, Youngstown, OH, Warren, OH, Anderson, IN, Bloomington, IN, Columbus, IN, Elkhart, IN, Goshen, IN, Evansville, IN, Fort Wayne, IN, Gary, IN, Indianapolis, IN, Kokomo, IN, Lafayette, IN, Michigan City, IN, La-Porte, IN, Muncie, IN, South Bend, IN, Mishawaka, IN, Terre Haute, IN
About TieTechnology
http://www.cashfundsfast.com, A division authorized by TieTechnology, LLC. TieTechnology, LLC, specializes in service based solutions for businesses. Services provided by TieTechnology are merchant credit card processing, business service telecommunications, and web based visibility marketing. The advantages of doing business with TieTechnology are, their commitment to their customer service excellence and the offering of one stop solutions to all business to business service product needs for the customers' convenience. To learn more about their wide assortment of business services, please visit http://www.tietechnology.com, or http://www.cashfundsfast.com.
TieTechnology, LLC
813-856-0223 x150
888-809-9243 x150