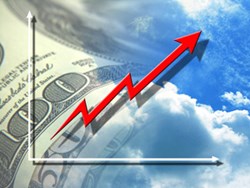 Business Cash Advance Guru, an Alternative Resource for Small Business Loans Announces New Expansion of Financing Channels
Nationwide (PRWEB) September 18, 2013
Small business loan providers are on the rise, thanks to the capital stymie imposed by traditional lenders. The national economic downturn caused many banks to cut off lending for a period of time. Now, those same corporate institutions are holding billions of dollars in their reserves.
Big banks have yet to make commercial debt instruments available to small business, "From 2008 to 2011, business owners suffered. The economy crashed, and bank lending to business owners came to a screeching halt. Most banks tightened their purse strings while others got out of business lending altogether," Forbes reports.
Companies have found an alternative resource for small business loans in nontraditional lenders. These small business loan providers are becoming the primary funding channels for all kinds of companies. Alternative lenders, like Business Cash Advance Guru, offer retail and restaurant business loans while corporate banks continue to hold funding back.
The rise of these small business loan providers is benefiting small businesses in a big way, "As the number of alternative lenders increase, competition increases. As competition increases, interest rates decrease. As interest rates decrease, the cost of capital decreases. In the end, the business owner wins," Forbes magazine explains.
An increasingly popular resource for small business loans, alternative lenders, have high approval rates and provide funding in a manner of days compared to traditional bank, which take weeks to disperse funds.
From the restaurant business loans to retail, small business loan providers allow applicants to use monthly credit card receipts and future bank deposits to approve loans. What's more, funds can be used for any purpose, and there is no credit check needed for financing approval.
Business Cash Advance Guru makes the process simple and easy with 24 hour qualifying, a simple application without a processing fee, competitive interest rates, and flexible repayment terms. Businesses can qualify for up to $500,000 and receive funds in a week's time. Unlike traditional banks, companies need not submit certified financial statements, tax returns, or other documentation.
Common alternative lending services that Business Cash Advance Guru.com now offers include:

Business Cash Funds Fast
Merchant Loans
Unsecured Business Loans
Merchant Cash Advances
Small Business Loans
Business Loans
Unsecured Business Loans
Business Loan Alternative
Bad Credit Small Business Loan
Franchise Business Loans
Medical Business Loans
Retail Business Loans
Restaurant Loans
Poor Credit Business Loans
Business Working Capital
More services are available, in addition to the above list, through the website at: http://www.businesscashadvanceguru.com.
Business Cash Advance Guru expanded nationwide services are now available in the following geographical areas:
Alabama, Alaska, Arizona, Arkansas, California, Colorado, Connecticut, Delaware, District of Columbia, Florida, Georgia, Idaho, Illinois, Indiana, Iowa, Kansas, Kentucky, Louisiana, Maine, Maryland, Massachusetts, Michigan, Minnesota, Mississippi, Missouri, Montana, Nebraska, Nevada, New Hampshire, New Jersey, New Mexico, New York, North Carolina, North Dakota, Ohio, Oklahoma, Oregon, Pennsylvania, Rhode Island, South Carolina, South Dakota, Tennessee, Texas, Utah, Vermont, Virginia, Washington, Washington DC, West Virginia, Wisconsin, and Wyoming.
About Business Cash Advance Guru
Business Cash Advance Guru, is a division authorized by TieTechnology, LLC. TieTechnology, LLC, specializes in service based solutions for businesses. Services provided by TieTechnology are merchant credit card processing, business service telecommunications, and web based visibility marketing. The advantages of doing business with TieTechnology are, their commitment to their customer service excellence and the offering of one stop solutions to all business to business service product needs for the customers' convenience. To learn more about their wide assortment of business services, please visit http://www.tietechnology.com, and http://www.businesscashadvanceguru.com
TieTechnology, LLC
813-856-0223 x150
888-809-9243 x150