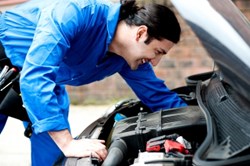 The automation of the new system online is presenting more information to drivers before any contact is made with insurance agencies to help complete research for pricing faster
Tyler, TX (PRWEB) February 03, 2014
The standard ways of searching for auto insurance companies including pricing online have changed in the past decade due to more advanced search systems available. The Auto Pros company has unveiled its new responsive auto insurance quotes system online and is now capable of providing instant price interactivity for drivers at http://autoprosusa.com/insurance.
The automated system now in place for the 2014 year is helping drivers to locate multiple price quotes for any vehicle insurance policy from U.S. agencies. This system is one of the first of its kind to operate independently to produce actual insurance company rate quotes for motorists.
The responsive system works through a simple series of questions that drivers answer when entering the system. A zip code is the first piece of data that drivers can use to start the preparation of their price quote online. This system is meant for speed and complete accuracy for drivers.
"The automation of the new system online is presenting more information to drivers before any contact is made with insurance agencies to help complete research for pricing faster," said one Auto Pros company source.
The different zip codes that can be entered into the search finder and now used to conduct a national search. The taxes and other fees that can be charged at the local level for insurance plans is matched to zip codes that drivers input to increase rates accuracy.
"All automated price quotes that are supplied to users of the company tool online can be used to compare pricing with other agencies to help drivers select the lowest priced plans," said the source.
The Auto Pros company is planning new developments for its research systems through 2014 to expand the options that the public has for obtaining automotive information. The warranties information this is optionally supplied at http://autoprosusa.com/auto-warranty is part of the new accessible content.
About AutoProsUSA.com
The AutoProsUSA.com company is one resource on the Internet offering no charge research to American consumers hoping to find insurance quotations and warranty programs national agencies offer. This company has a full-time automotive service staff who supply most of the offline and online support daily. The AutoProsUSA.com company ensures that all data extracted from the company research tools online is accurate due to consistent evaluations of different service providers in the company databases. New solutions for consumers researching different service providers online scheduled for inclusion this year.