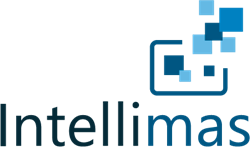 Our new content with use case videos tells a much more complete story of how our customers continue to solve critical business problems with the software
Summit, NJ (PRWEB) August 04, 2015
Singletree Technologies, an innovative supplier of software to Retail and Wholesale companies, has announced the launch of its new web site using responsive technologies for a better viewing experience on multiple platforms. The new web site has fresh content with use case videos which do a better job of illustrating how Singletree's Intellimas® software solves critical business problems for its customers. Intellimas® is a grid based product that provides end users with a spreadsheet-like experience in a strategic application.
Intellimas® typically serves as an extension of PLM, ERP or SCM systems. Customers have used Intellimas® to manage business functions such as Comprehensive Product Costing with various costing techniques, Sample Tracking, Work in Process Tracking, Product Sourcing, and Vendor Compliance. Singletree challenges their prospective customers to replace any business spreadsheet with a free proof of concept.
"Intellimas® is a product that can be used for many business functions due to its ground-up configuration," said Vincent Candela, President of Singletree Technologies. "But this is hard to portray with a few screen shots on a web site. Our new content with use case videos tells a much more complete story of how our customers continue to solve critical business problems with the software." Shane Walters, CTO of Singletree Technologies, commented, "More than ever, software buyers are educating themselves on the web before they ever engage a seller. Our new web site platform will allow us to provide ongoing and highly relevant content about the different applications for Intellimas®, and how it is a better alternative to spreadsheets and large system customizations."
About Singletree Technologies
Founded in 2001, Singletree Technologies, LLC is a software and consulting company that focuses its efforts on streamlining the business processes of Retail and Wholesale companies. Their applications are always created with usability and flexibility in mind. Learn more about Singletree at singletreetech.com.