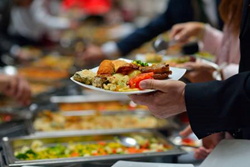 Restaurants in Paddington
(PRWEB UK) 2 December 2014
Eat, drink and be merry! Food is all part of the festivities for this year's Christmas celebrations all across restaurants in London.
For visitors coming to London for the first time. The best restaurants are located in Paddington London.
The famous restaurant Desejo do Brazil has had a good year in Paddington providing delicious food and excellent customer's service to their customers.The Brazilian restaurant located in Paddington is one of the popular restaurants in Paddington.
Whatever the occasion, the Brazilian restaurant will cater for it. With a wide range of Brazilian dishes provided to customers, there is something for everyone. Desejo do Brazil in Paddington will tailor the food to the event and budget.
The famous Brazilian restaurant is also well known for its unlimited buffet and exclusive cocktails. Desejo do Brazil is not just a Brazilian restaurant. It is much more.
With the celebration drawing near, now is the time to start making reservations to take advantage of wonderful New Year's dining deals. With lots of restaurants In Paddington. Only a few restaurants in Paddington host or cater for parties, at this time of year with lots of busy schedules a stress free party is what everyone is looking for.
Desejo do Brazil Private parties means the restaurant also offers Christmas and New Year's parties with all the trimmings without the stress of cooking or the chore of washing up! The restaurant caters for parties from 15 – 70 guests, with private areas available for special occasions.
Christmas Eve is one of the brightest times of the year and celebrating Christmas should always be colourful and cheerful. To provide the best experience Desejo do Brazil has prepared amazing offers for customers, to get them in the right spirit for the celebration season.
The restaurant's Christmas parties will be filled with surprises, stylish celebrations and delicious food. Desejo do Brazil is already taking reservations for the festive season, and as time is running out it is important to book as soon as possible to avoid disappointment.