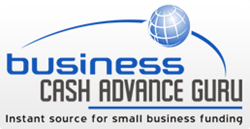 New Options for Restaurant Loans with New Nationwide Expansion of Services for Small Businesses
Nationwide (PRWEB) November 05, 2013
Restaurant loans are still hard to come by in the current lending landscape. That's because big banks are continuing to hold back hundreds of millions of dollars in their reserves in the wake of the national financial crisis.
Though some signs are emerging that franchise loans and other small business debt instruments are becoming a little more available, there remains a substantial gap between the need of the small business community and actual availability.
"The small business lending landscape is getting better, but it still has far to go. That's the proper context to regard the results of the Wells Fargo (WFC)/Gallup Small Business Index published this week. Among the findings: 30 percent of the 600 small business owners polled said they expected credit to be hard to get over the next year, down from 37 percent when Gallup asked the same question a year ago. It was also the most positive assessment since the third quarter of 2008, when 24 percent didn't like their chances of getting loans," Bloomberg Businessweek recently reported.
However, though some restaurant business loans are now accessible; these capital resources are reserved for established businesses with impeccable credit. That's where alternative business bank lending companies come into play. Making franchise loans available to businesses without credit or even poor credit is possible through the availability of business cash advance loans provided by alternative lenders such as Business Cash Advance Guru.
"BusinessCashAdvanceGuru.com makes obtaining financing approval as fast and as simple as completing a credit card application. The goal of providing access to business grade capital swiftly and easily to small businesses across the country is realized through the alternative lender's release of its proprietary commercial funding system."
Most small business owners discover that in order to secure restaurant loans, the banks, require certified financial statements, tax returns, a high score in credit history, as well as collateral and a personal guarantee signed by the business owner. Conversely, business cash advance loans are based on monthly credit card receipts and future bank deposits.
Small businesses qualify based on credit card receipts, can apply online quickly and easily, and approval is generally given within 24 hours. Funds may be used for any purpose, and the capital is made available within a week through direct deposit.
Alternative lender Business Cash Advance Guru.com offers flexible options for capital funding for entrepreneurs and existing small businesses. Applicants can apply online through the lender's website and receive approval within 24 hours. Funds are directly deposited in a week and may be used for any purpose. Interest rates are competitive, and payments are based on a percentage rather than a fixed amount.
Business Cash Advance Guru.com expanded nationwide services are now available in the following geographical areas:
Alabama, Alaska, Arizona, Arkansas, California, Colorado, Connecticut, Delaware, District of Columbia, Florida, Georgia, Idaho, Illinois, Indiana, Iowa, Kansas, Kentucky, Louisiana, Maine, Maryland, Massachusetts, Michigan, Minnesota, Mississippi, Missouri, Montana, Nebraska, Nevada, New Hampshire, New Jersey, New Mexico, New York, North Carolina, North Dakota, Ohio, Oklahoma, Oregon, Pennsylvania, Rhode Island, South Carolina, South Dakota, Tennessee, Texas, Utah, Vermont, Virginia, Washington, Washington DC, West Virginia, Wisconsin, and Wyoming.
About Us
http://www.BusinessCashAdvanceGuru.com is a division authorized by TieTechnology, LLC. TieTechnology, LLC, specializes in service based solutions for businesses. Services provided by TieTechnology are merchant credit card processing, business service telecommunications, and web based visibility marketing. The advantages of doing business with TieTechnology are, their commitment to their customer service excellence and the offering of one stop solutions to all business to business service product needs for the customers' convenience. To learn more about their wide assortment of business services, please visit http://www.tietechnology.com.
TieTechnology, LLC
813-856-0223 x150
888-809-9243 x150