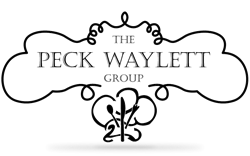 Restaurant manager jobs in Chicago available, contact the Peck Waylett Group for details
(PRWEB) October 02, 2014
One of the restaurant and hospitality industries top recruiting firms Peck Waylett Group just received the go ahead to find new candidates. The latest agreement has the firm searching the Chicago area for restaurant managers to fill current openings. Finding the top executives in the industry is something the Peck Waylett Group has been doing for decades, and have long list of satisfied clients. The firm specializes in providing top notch candidates for their clients, and performing initial interviews and reference checks before sending along to the client for a final analysis. To discover more about the restaurant manager jobs in Chicago IL visit the corporate website here, http://www.peckwaylett.com/current-openings/
The new agreement will allow the recruiting company to apply an even larger footprint in Chicago Illinois. Like most major industries the restaurant business is very a competitive one, and finding the top talent is must for restaurants to succeed. The Peck Waylett Group plans on locating these potential candidates by using all of the tools that make them successful in the past, along with all the new technology available today. The restaurant recruiters have a social media expert on staff top help relay the message across all possible outlets across the web. The executive search specialists also use YouTube and Google Adwords to advertise current openings in different cities. The recruiters also have an extensive database of qualified candidates that they have worked with in the past they can cross reference. To discover why the Peck Waylett Group in the number one choice for the top restaurant and hospitality companies around the world, or to search current openings in Chicago, visit the corporate website or call and speak with a search specialist.
Businesses across the board rely on professionals to handle a myriad of their affairs in many different industries. The restaurant business uses recruiters the same way, they can personally market those searching to hiring managers, and The Peck Waylett Group use their years of experience to make sure individuals apply to the places that are the best fit. An experienced restaurant recruiter knows that complete confidentiality is very important. They completely understand and respect the need for confidentiality from the beginning of the process, to the end, ensuring a discrete process. To discover more about restaurant district manager jobs, interested parties can visit the company website.
About: The Peck-Waylett Group recruits managers and executives for established Restaurant Chains. Their clients include: Sprinkles Cupcakes, Seafaring Ventures, Black Angus Steakhouse, The Capital Grille, Slater's 50/50 and other restaurant chains. The hospitality recruiting company's strength lies in the founder's thirty years' of restaurant executive experience. Cathy Waylett founded the firm in 1994 after serving several prominent Hospitality Companies as a Human Resources Executive. Other members of the firm include Connie Peck Youso, Seattle; and Melissa Waylett Leonard, Sandpoint, ID. To find out more about the fine dining recruiters, visit the company website or call the number listed below.
Telephone : (805) 227 6438
Fax : (805) 244 9219
Email : cathy(at)peckwaylett(dot)com