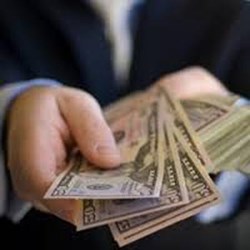 Announcing New Easier Access Programs to Real Bad Credit Commercial Business Loans, Thanks to a Leading Alternative Lender, BusinessCashAdvanceGuru.Com
Nationwide (PRWEB) December 04, 2013
It's no secret that bad credit commercial loans are hard to come by in the wake of the national economic crisis. Thanks to alternative lender, Business Cash Advance Guru there are now affordable, easy to obtain restaurant business loans and other types of business commercial loans available to companies with less than perfect or no credit.
The landscape of commercial capital funding has changed since the official end of the Great Recession has been declared, "Reduced small business growth translates into subdued loan demand. Thus, it is not surprising that the percentage of small business members of the National Federation of Independent Businesses (NFIB) who said they borrowed once every three months fell from 35 percent to 29 percent between June 2007 and June 2013," the Federal Reserve Bank of Cleveland explains in a recent report.
For a short period of time, while large corporate banks began retreating from small business lending, credit unions and regional banks stepped in to fill the void. However, that too ended only months after it began as new federal banking regulations hit. It was then alternative lenders who became the go-to resource for commercial capital infusion, giving small businesses a chance to make opportunistic buys, expand operations, or weather the storm.
These loans are easier to qualify for, not requiring a credit check or years' worth of tax returns and full asset and liability disclosures. Small businesses can qualify for financing between $5,000 and $500,000, based on monthly credit card sales and future bank deposits.
"BusinessCashAdvanceGuru.Com makes obtaining financing approval as fast and as simple as completing a credit card application. The goal of providing access to business grade capital swiftly and easily to small businesses across the country is realized through the alternative lender's release of its proprietary commercial funding system."
Interest rates are competitive, starting below 2 percent, and no collateral or personal guarantee is needed. Payments are flexible, not fixed and based on a percentage. During slower months, payment installments are adjusted down. This makes them less when it counts most and benefits the borrower.
BusinessCashAdvanceGuru.Com has a 98 percent approval rate, and approval notices are generally given to applicant businesses within 24 hours--unlike traditional lenders, which take weeks to process an application. Funds are directly deposited within a week, and can be used for any purpose, making these loans ideal for all kinds of small businesses.
Business Cash Advance Guru. Com expanded nationwide services are now available in the following geographical areas:
Alabama, Alaska, Arizona, Arkansas, California, Colorado, Connecticut, Delaware, District of Columbia, Florida, Georgia, Idaho, Illinois, Indiana, Iowa, Kansas, Kentucky, Louisiana, Maine, Maryland, Massachusetts, Michigan, Minnesota, Mississippi, Missouri, Montana, Nebraska, Nevada, New Hampshire, New Jersey, New Mexico, New York, North Carolina, North Dakota, Ohio, Oklahoma, Oregon, Pennsylvania, Rhode Island, South Carolina, South Dakota, Tennessee, Texas, Utah, Vermont, Virginia, Washington, Washington DC, West Virginia, Wisconsin, and Wyoming.
About Us
http://www.BusinessCashAdvanceGuru.com is a division authorized by TieTechnology, LLC. TieTechnology, LLC, specializes in service based solutions for businesses. Services provided by TieTechnology are merchant credit card processing, business service telecommunications, and web based visibility marketing. The advantages of doing business with TieTechnology are, their commitment to their customer service excellence and the offering of one stop solutions to all business to business service product needs for the customers' convenience. To learn more about their wide assortment of business services, please visit http://www.tietechnology.com.
TieTechnology, LLC
813-856-0223 x150