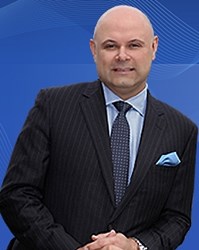 It's all about the Results!
Calgary, AB (PRWEB) October 01, 2013
Business and executive coaching has seen a dramatic rise in the last 7 years and is a direct result from increasing competition in slow growth economies. Those businesses and executives who include coaching as part of their strategic growth plans can expect a lasting competitive advantage. According to Jeffrey Auerbach PhD, 58% of organizations say they have increased their use of coaching in the past year.
Fortune magazine (2001) reports that a survey of the top 1000 companies using coaching reported the following benefits:

An increase in productivity (by 53%)
Increased customer service (by 39%)
Increased retention of senior people (by 32%)
Reduction in costs (by 23%)
Increased bottom line profitability (by 22%)
"This is precisely why we're getting ready to launch Change Your Results" says Shawn Shewchuk, #1 results coach in the country and author of the best seller Change Your Mind; Change Your Results. "The principles of coaching have not changed but the competitive environment has. Businesses and their executives need coaches to help keep them get ahead of the curve and change their results."
Ask the most successful people in business what the single most important factor to their success was and coaching will be in the top 3 among hard work and perseverance. Effective business coaching provides more than just strategy advice. Business coaching turns up the heat on accountability which is the fuel for the engine that drives the business.
Change Your Results is a program by Shawn Shewchuk International Inc. designed to improve the effectiveness of today's business leaders. The program is expected to launch in mid-October.
About Shawn Shewchuk
Shawn Shewchuk is the #1 Results Coach in the Country, sought after speaker and bestselling author of the book Change Your Mind, Change Your Results. For over 20 years, Shawn has worked with companies and individuals providing opportunities for accelerate and improve results. Change Your Mind, Change Your Results. To learn more, visit http://www.changeyourresults.com.