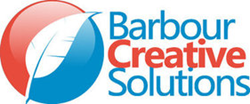 CLARKSVILLE, Tenn. (PRWEB) January 28, 2016
Recently, Barbour Creative Solutions augmented its professional resume writing services to help job applicants make a stronger impact on potential employers. In addition, to writing custom resumes, the company can also assist clients with strategically-crafted LinkedIn profiles, impressive cover letters to match their resumes and professional biographies.
"Today's job market is very competitive, and you only get one chance to make a first impression," says President Tracy Barbour. "So we are happy to provide our clients with professional resume writing services that can make them shine above everyone else."
Barbour Creative Solutions understands that the process of applying for jobs can be very challenging and almost overwhelming. Therefore, the company takes a very personalized and user-friendly approach to working with individuals. Clients simply have to complete a questionnaire, then the company can produce their resume completely from scratch or by using an existing resume. "Our goal is to create high-quality professional resumes that are completely customized to clients' needs and career objectives," Barbour says. "We write resumes that emphasize their experience, skills, education and background in a unique way to distinguish them from the rest of the crowd."
Barbour Creative Solutions creates professional resumes in a variety of formats, including chronological, functional and combination. Clients may choose from the following options:

Executive resumes to help upper- and mid-level managers effectively demonstrate their impressive management, leadership and other skills, so they can transition to the next level
Professional resumes to give career-oriented individuals a powerful way to display their unique abilities, technical expertise, industry knowledge and accomplishments
Military resumes for service members who need to effectively express how their unique military skills and experience relate to the civilian/private sector
Entry-level resumes for people who are breaking into the job market or have limited skills in a particular industry
Transitional resumes that are cleverly crafted to support a career change
Student resumes to help students strengthen applications for college, scholarships and honors programs
To learn more about Barbour Creative Solutions and its professional resume writing services, visit http://www.barbourcs.com.
About Barbour Creative Solutions
Established in 1999, Barbour Creative Solutions is a boutique marketing consulting and copywriting firm that caters to a wide range of entities. Its professional solutions are ideal for all types of organizations and individuals, including full-service marketing, advertising and PR firms; publishers/editors of online and print publications; government agencies and non-profit organizations; web site developers and graphic designers; entrepreneurs and independent professionals; and business professionals who want to enhance their career. For individuals, the company provides professional resumes, cover letters, biographies and profiles, as well as college scholarship research and coaching services. Based in Clarksville, Tenn., Barbour Creative Solutions serves clients across the United States, Canada, Europe, Asia, and the United Arab Emirates.