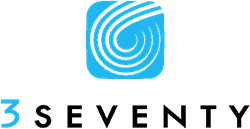 Austin, Texas (PRWEB) February 11, 2014
3Seventy, a leading global provider of mobile engagement solutions, today announced a new contract with Caribou Coffee to serve as Caribou's mobile messaging partner. As part of the terms, 3Seventy partnered with Caribou to launch a customer loyalty program, Caribou Perks. Since the program's launch on January 2, 2014, more than 163,000 customers have registered in Caribou Perks; 55% opted to receive text messages as a means of receiving reward information.
Caribou has been a 3Seventy partner since 2012, beginning with early stage mobile marketing strategies focused on enhancing the experience of Caribou's customers in the mobile space. In phase 2, 3Seventy designed a mobile-friendly website to provide Caribou's customers with better mobile site accessibility, along with launching a text messaging campaign featuring monthly news and special offers.
"A large portion of our loyal Caribou guests want to exchange information with us via text messaging or by accessing our mobile site," said Michele Vig, Vice President of Marketing at Caribou Coffee. "3Seventy's mobile engagement platform helps us customize communications with our on-the-go-fans by engaging in dynamic two-way dialog that offers unexpected, surprise and delight rewards."
Caribou has a unique surprise and delight element of its rewards program that randomly surprises consumers by sending various perks such as a size upgrade, a complimentary coffee or even the guest's favorite Caribou beverage on the house. Caribou tested this loyalty program at several locations in 2013, and made the strategic decision to roll it out across stores in early January based on its tremendous success.
"Collaborating with Caribou continues to be a wonderful and creative adventure -- our technology connecting them to their loyal fans and deepening those ties is what makes this mobile space so interesting and equally rewarding for my team," said Teresa Smetzer, CEO of 3Seventy.
Caribou customers can enroll in Caribou Perks by texting the keyword ENROLL to 65017, and can learn more by visiting the Caribou mobile website at m.cariboucoffee.com. Caribou Perks is available at 271 participating Caribou Coffee locations with 17 additional franchise locations joining the program on Feb. 3. Caribou Perks is available at all company-owned locations except for those in eastern WI, IL, VA, MD and Washington, D.C.
About 3Seventy
3Seventy, a leading global provider of mobile engagement solutions, was founded in 2008 with the vision that the text inbox is the most valuable marketing real estate available on the world's most significant consumer device—the mobile phone. Whether companies want to improve their relationship with existing customers, attract new business, or expand brand awareness via text, 3Seventy provides an easy-to-implement, cost-effective, personalized experience. For more information, please visit http://www.3seventy.com.