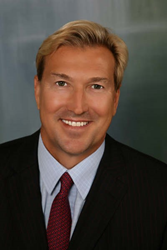 "I am honored to align with the Gerrity Group and to contribute to this outstanding and well-capitalized operating platform that Bill Gerrity has created."
Solana Beach, CA (PRWEB) April 21, 2016
Terrence Tallen has joined Gerrity Group LLC as a Principal announced William Gerrity, founder and managing partner of the Company that owns and operates dozens of retail properties in the western U.S. Mr. Tallen is a 30 year veteran in retail real estate development and investment industry and one of the San Francisco Bay Area's leading retail investors and developers. He will provide strategic leadership in the redevelopment and repositioning of retail properties and the oversight and direction of portfolio leasing for all Gerrity properties. Mr. Tallen is also a member of the company's Investment Committee.
"I'm delighted that Terry is joining our Group," said Mr. Gerrity. "His expertise, talent and longstanding success as an entrepreneur and operator makes us an even stronger force in the retail investment community. Terry is also a wonderful person who is a great contributor to the culture of the company."
"I am honored to align with the Gerrity Group and to contribute to this outstanding and well-capitalized operating platform that Bill Gerrity has created," says Mr. Tallen. "We have a strong multidisciplinary team in place and in excess of $300M of equity available for investment activities. The Gerrity team blends institutional expertise and the diverse skill sets necessary to navigate the highly competitive commercial real estate investment and redevelopment environment to become the predominant retail operator and investor in the western U.S."
This alliance again teams up Mr. Tallen and John Waters, Gerrity Principal and longstanding industry veteran. Mr. Waters and Mr. Tallen worked together in the late 1990s at the Burnham Pacific REIT. During their tenure together, they acquired in excess of 70 retail properties nationally, including the highly sought after AMB retail portfolio comprising 34 retail properties. Their efforts also led to the leasing of more than 3,000,000 square feet of retail space, a record for similar sized REITs at the time.
Gerrity Group is a 20 year old, fully integrated, privately held retail property platform. The company acquires, leases and manages neighborhood and community retail real estate in the western U.S., in partnerships with institutional investors. Gerrity Group's predecessor was founded by Mr. Gerrity in 1994 and operated retail properties in successive partnerships with Morgan Stanley, Principal Financial and the Washington State Investment Board. During this period, Gerrity Group owned and operated neighborhood and community shopping centers in California, Oregon, Washington, Arizona and Colorado.
Today, Gerrity Group is focused on acquiring quality retail and mixed use properties in necessity retail throughout the western United States. In partnership with multiple institutional investors, the company currently owns 23 retail properties comprising in excess of 3.2 million square feet and is actively growing. A team of dedicated, passionate real estate professionals supports the operations, leasing, and property and asset management of the portfolio.
For more information, please visit: gerritygroup.com