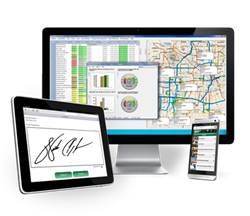 Point-of-Rental Software CEO, Wayne Harris, stated, "We are excited about the synergy created from the integration of our two product lines. The merging of these platforms will certainly boost the performance of retail businesses also serving rental."
Grand Prairie, TX (PRWEB) November 05, 2015
Today, Point-of-Rental Software announced the integration of its Enterprise rental management system with the Epicor® Eagle® retail business management solution from Epicor Software Corporation, a global leader in business software solutions for manufacturing, distribution, retail and services organizations. The integration of these two key platforms streamlines operations for businesses providing both retail and rental products. Stores using Epicor Eagle software now have the added flexibility of Point-of-Rental Enterprise to show real-time item availability, handle reservations and returns, track inventory, schedule maintenance, and more. Epicor Eagle software is a comprehensive and affordable business management system for small to medium-sized businesses across a wide range of industries.
Point-of-Rental Software CEO, Wayne Harris, stated, "We are excited about the synergy created from the integration of our two product lines. This integrated solution provides state of the art software for merchants whose businesses operate in both rental and retail. Because rental inventory requires a completely different type of software to run efficiently, the merging of these platforms will certainly boost the performance of those retail businesses also serving rental needs."
Senior Product Manager for Epicor, Keith Lam, stated, "Our integration with Point-of-Rental Enterprise allows our Epicor Eagle software retail merchants to add to or expand their businesses by offering rental items and equipment, which helps merchants better serve their communities and bring in more business. Point-of-Rental Enterprise is a great complement to Epicor Eagle software for merchants that need a comprehensive rental solution for their expanding rental businesses."
Country True Value, which has stores located in East Greenbush and Troy, New York, was the first business to adopt the newly integrated software. As the region's leading provider of hardware, equipment, party and event rental needs, the stores have been using the software since April of this year. General Manager of Rental Operations of the East Greenbush branch, Mark Gross, noted that Country True Value has increased profitability through Point-of-Rental's streamlined reporting, efficient communications and automated delivery/pick-up views within the dispatch module. Gross went on to say that the software's repair and maintenance features has increased their item utilization rates and the business plans to use the IRO/IMO features to implement repairs for customers as another source of revenue.
"I would recommend Point-of-Rental software to anyone looking to optimize their retail and rental inventory business to increase profits," Gross stated. "It's worth every penny we paid for it. We know it's not the least expensive system out there, but every dollar we've put toward it has been worth its weight in gold. I highly recommend it. It streamlines everything, and at the end of the day, it improves profitability."
About Point-of-Rental® Software, Inc.
Listed by Inc. 5000 as one of America's fastest growing private companies. Corporate Headquarters located in Grand Prairie, Texas, the company was founded in 1983 and provides award-winning rental and inventory management software to thousands of companies worldwide. As the leader in North America, Point-of-Rental Software offers the latest innovations, integrating, and automating of rental and inventory management processes. To learn if Point-of-Rental's Microsoft Windows® server-based or web-based software is right for your business, call (800) 944-7368 or visit http://www.point-of-rental.com.
About Epicor Software Corporation
More than 20,000 customers in over 150 countries use visionary Epicor software to effectively and efficiently automate and streamline their essential business functions. For over 40 years, Epicor has provided comprehensive technology solutions helping thousands of companies achieve the efficiency, agility and control they need to grow their business and build exceptional customer loyalty.
###
Epicor and Eagle are trademarks of Epicor Software Corporation, registered in the United States and other countries. All other trademarks referenced are the property of their respective owners.